Does Your Child Have Low Self-Esteem? Try This!
Self-esteem is not easy to come by in today's world. Our culture communicates that "ordinary" is not "good enough"…that self-esteem is based on performance, achievement, being better than the next guy. This leads to a self-esteem built on sand, shaky ground at best. The common answer to this problem is to shower our children with praise. Unfortunately, this does not help. In fact, research suggests that lavishing our children with praise may either lower self-esteem or make our children less willing to pursue challenges.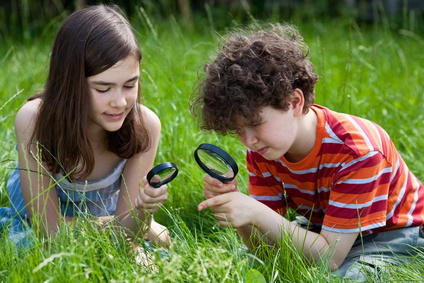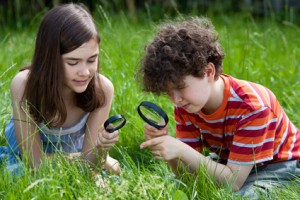 So, what can we do to help our children gain a more positive self-image? Eileen Kennedy-Moore gives a very insightful answer in Greater Good Magazine. It may sound strange, but the answer lies in helping our children take their eyes off themselves and learn to focus on something bigger than themselves. This is a great answer…and we can help our children do it at any age! Here are a few ways.
Immerse your children in a project or experience that they both enjoy and are challenged by. This might include building a model, drawing, reading, studying a favorite topic, playing a sport. Encourage them to get lost in the adventures of great books or music or hiking, rock climbing, or art. You'll know they have experienced this when they become absorbed in the activity, lose track of time, and enjoy the challenge presented.
Let them bear witness to acts of courage, generosity, and virtue in other people. This will motivate them to care about others and to act courageously in expressing their care for others. They can bear witness to caring, generous, and courageous people by learning the stories of heroes. Tell them stories about family members and friends who have engaged in generous, kind, virtuous acts. Talk about historic figures who have engaged in generous, kind, virtuous acts. As Mr. Rogers has said, "Look for the helpers" and then point them out to your children.
Nurture compassion in your children. Children begin to feel compassion at a very young age (this video shows children leaning toward the "good puppet" for whom they have compassion as young as 18 months). Nurture their compassion by letting them witness your compassion in helping others. Provide opportunities for compassionate action as a family. Visit a sick friend or a nursing home. Involve them in volunteer work as part of your family. Volunteer at a shelter. Run in an event raising money for a need you and your child care about. Encourage them to care about their friends' well-being and teach them practical ways to do so. Nurture compassion.
Experience awe as a family. Make it a point to enjoy those things that elicit awe. Watch a sunset together. Enjoy the vast, panoramic view of the ocean, the star-filled sky, or a mountain range. Enjoy the moving harmonies of great music or the intricacies of fine art. Experience the soul elevating times of worship together. Introduce your children to those things that move you to awe. And, when they discover something that moves them to awe, experience it with them.  
Each of these tips will help your children focus on something bigger than themselves. As they do, they move away from an excessive self-focus and self-evaluation, both of which hinder a positive self-image. They move toward curiosity, caring, and values that promote a positive confidence and a deeper, more joyous life.