For a Healthy Marriage Complain
Let's face it. No matter how much you love your spouse, he will drive you crazy. At other times, she will do things that frustrate you. Somehow these moments need to be addressed in order to maintain a healthy marriage. If not addressed, these frustrations will erode your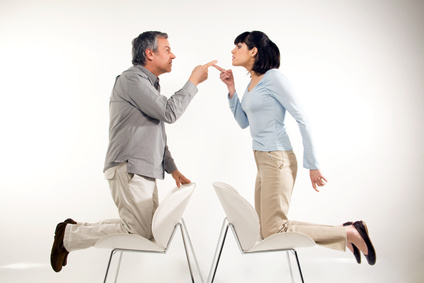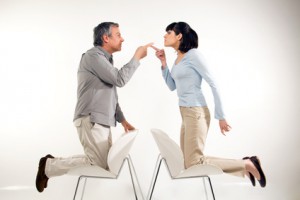 marriage. People in healthy marriages address these frustrations and concerns with complaints, not criticism. It's true. They complain. They do not criticize. There's a big difference. A complaint addresses a specific unmet need. It identifies a specific action or statement that irritates you and leaves the need to feel loved and connected unmet. A criticism, on the other hand, attacks character. It makes a global statement about the other person's shortcomings, demeaning or belittling them. When a discussion begins with a criticism, it is sure to end poorly. The one criticized is tempted to rise up in defense, which perpetuates a cycle of decline and disconnection unless repairs are made. So, if you want a healthy, happy marriage, state your concerns as complaints, not criticisms. Here is a format for offering a complaint rather than a criticism.
Realize that your frustration or irritation speaks more about you than anyone else. Other people may see the same action and not be bothered. They may simply let it "roll off their backs." The fact that it bothers you reveals that you have a specific need. You want to get help with this specific need, not attack your spouse.
With a calm voice, state your observation of a specific action or behavior that creates a need. "When I came home from work the last two days, dishes were piled up in the sink."
State the impact this behavior has on you, but do so without placing blame. The impact will identify your emotions in response to this behavior and a need created by this behavior. "I get really frustrated when I'm tired and see all those dishes. I think about how much I have to do and I get angry."
Offer a positive way your spouse could help meet your need. "If we could all put our dishes in the dishwasher when we use them it would really help me feel better."
Ask for your spouse's input about other ways you could work together to meet the need. "Would you be willing to do that or do you have another idea for how we could work together to keep the sink clear?"
Remember, you are approaching this situation to get a positive need met, not to attack your spouse. When you voice a concern with a complaint rather than a criticism, you are limiting the chance of a defensive response and increasing the chance of getting your need met. You also open the door to work together. You increase intimacy and trust in your marriage. So, when problems arise in your marriage, don't criticize. Complain instead.