Mom was Right…Again!!
Mom was right again. I almost hate to say it, but she ends up right more often than not. She always said, "Eat your vegetables," and now several scientific studies support her demands on my young taste buds. (When did science start siding with my mother anyway?) A study of 13,983 adults in England suggests that eating fruits and vegetables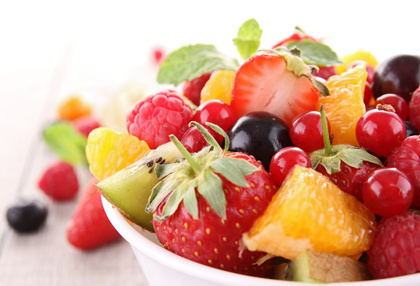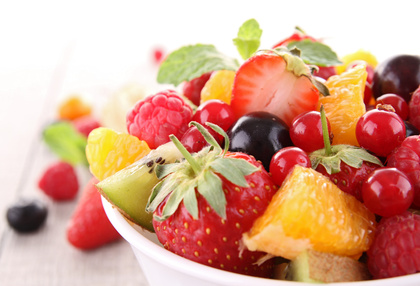 improved positive mood and quality of life. (How did she know?) Another study reports those who ate seven servings of fruits and vegetables in a day reported more positive affect for that day and the next day! (Is that why my mother always said, "Eat an apple" when I asked for a cookie?) Other studies have shown that eating five-to-eight servings of fruits and vegetables each day was associated with greater happiness, reduced nervousness, and reduced feelings of "downheartedness." (She always said, "Happy children eat their peas." Really?)
The positive effect of eating fruits and vegetables does not stop in childhood either. Eating healthy servings of fruits and vegetables during adolescence is associated with reports of more positive physical health in early adulthood. Even in middle adulthood eating fruits and vegetables was related to greater optimism (the antioxidants in fruits and vegetables is thought to play a part in this).
Mom was right. Her demand to eat fruits and vegetables during my childhood improved my childhood, my young adult years, and now even impacts my middle adulthood years. So, once again, I tip my hat to moms everywhere for telling their kids to "eat your vegetables." Perhaps we can give a special "shout out" to those French moms who seem to teach their children to eat all kinds of healthy foods (see How Eskimos Keep Their Babies Warm). We can take a page from their meal plan to encourage our kids to eat their vegetables by:
Make mealtime a sacred time set apart from the busy-ness of life to engage with one another in the preparation and savoring of our foods. We can assure that the whole family slows down to savor the intimacy we share over asparagus and broccoli as well as chocolate cake and cookies.
Assure mealtime is an expression of love, a time in which we slow down to cherish one another and our relationships rather than a moment to we wolf down some unknown food substance as we rush from one activity to another. Teach the whole family to view mealtime as an important family event of sharing, laughter, and fun.
Allow our children to participate in the whole process of the mealtime project. This process begins with growing and picking the vegetables or helping pick them out at the local farmer's market or grocery store. The process continues through the preparation and does not end until we have enjoyed the food together and cleaned up as a team. Letting children participate in such a sacred event (see first bullet) will increase their sense of significance, competence, and contribution as well.
When I was growing up I never thought I'd say this; but, I guess I'll join in with mothers around the world in saying, "Eat your vegetables." It the least I can do to help my children and my spouse feel happier and physically healthier throughout their life!