The Top 6 Reasons for Men to Help Around the House
A recent study conducted by Alyssa Croft, a PhD Candidate in the University of British Columbia, suggests that "girls grow up with broader career goals in households where domestic duties are shared more equitably by parents" (Read review of study here). In other words, girls who watch their father do dishes, laundry, and other household chores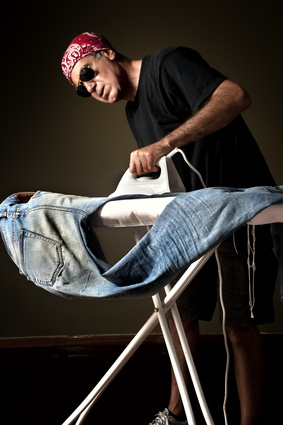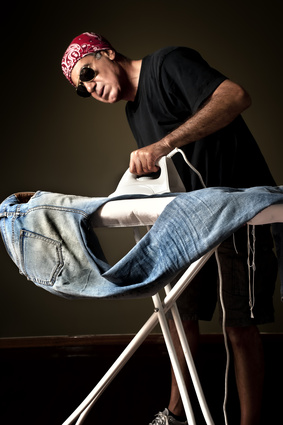 believe they can pursue a broader range of vocational options, not just "feminine oriented jobs." The broader range of options includes vocations that range from nurse to doctor, teacher to accountant, librarian to scientist, secretary to lawyer. Girls who witnessed their father engage in household chores were also more likely to envision themselves as having future careers in leadership or management positions.
Interestingly, mothers and fathers had a different impact on their daughter's future in this study of 326 children between the ages of seven and thirteen years. A mother's belief about gender and work equality predicted the daughter's attitude toward gender. But, a father's actual involvement in household chores seemed to be the key to open the gate for daughters to pursue more career roles involving leadership, management, or professional positions. It seems actions speak louder than words in the case of fathers and careers!
I don't know about you, but I'd like my daughters to experience the freedom to pursue any career they choose, whether it be a stay-at-home mom, nurse, doctor, teacher, or business owner. If my sharing household chores can help broaden their perceived career options, then I guess I can wash some dishes and help with the laundry. However, I believe there are other, even more, significant reasons for a husband and father to help with household chores. Let me share six.
We already learned that it might help to broaden our daughter's perceived career options. But, there…I said it again.
A father who helps with household chores is modeling a humble attitude of service. I hear men speak of themselves as leaders in the home. Well, take that role of leadership seriously by leading in the art of service. Show your family that leaders serve.
When a father helps with household chores, he shows the importance of working together. It takes a whole family to keep a household running smoothly. Dusting, cooking ironing, cleaning, laundry, yard work, setting and clearing the table…the list goes on…and it is too much for one person! When a husband models a willingness to join the team and actively participate in the day to day household duties, children are more likely to work for the "team" (AKA-family) as well.
Helping with household chores is an expression of love and appreciations. When a husband washes dinner dishes, he is, in a very practical way, expressing love and appreciation for his wife cooking the dinner. Expressing love and appreciation will grow a more intimate marital relationship and close-knit family. So, show how much you love and appreciation your wife by cleaning the bathroom.
As Kevin Leman said, "sex begins in the kitchen." Women find men who do household chores somewhat sexy. They are drawn to men who can humbly serve in doing household chores. If you think I'm making this up, check out this short 1-min-51-sec video…unbelievable. Need I say more?
The number one reason for/ husbands and fathers to help with household chores… because dishes get dirty, furniture gets dusty, and laundry needs folded. We like to get things done. If it needs done, "man up" and do it.