A Neglected Ingredient in Your Child's Happiness
Many factors contribute to the emotional health, happiness, and success of our children. As parents we work hard to bring those factors together in our children's lives. After all, we want happy, successful children. We want children who have resilient emotional health. To that end, we seek out opportunities for our children. We introduce them to positive activities, steer them toward healthy peer interactions, teach character, and encourage gratitude. In the process we often overlook one very important ingredient…an ingredient that, if left out, will neutralize the effectiveness of all the other ingredients put together. This often neglected ingredient is taking care of our own emotional health and happiness. If parents do not take care of their own emotional health, their children's health and happiness is at great risk for several reasons.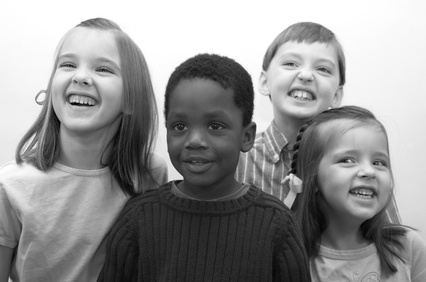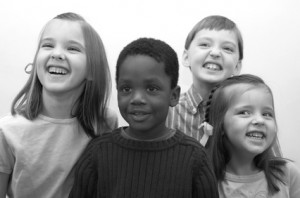 First, children imitate their parent's emotions. As early as 6-days-old children begin to imitate their parent's emotions. Within months they are basing their response to the world on their parent's emotions.
Second, people tend to become similar when they spend time together. Specifically, the person with the least power tends to become like the person with more power. In a parent-child relationship that means children will become more like their parents…for better or worse, happiness or not.
Finally, a person's happiness is influenced by the happiness of the people he or she is connected to. A happy family will likely create a happy environment and raise happy children. In other words, a happy child lives in a happy family.
That's all well and good We know that we, as parents, must take care of their own emotional health and happiness in order to raise emotionally healthy, happy children. The tough part is doing it. Here are four ideas to incorporate into your lifestyle to help you take care of yourself. You might think, "But I don't have time." Consider this…do you have time to increase your children's happiness? Taking time to increase your happiness will increase your children's happiness and security. It's worth the time, isn't it?
Build supportive adult relationships. Make some friends and nurture those friendships. Go out for a cup of coffee and talk with your adult friends. Do you grocery shopping together. Get together for lunch. Find a way to build and nurture supportive relationships with other adults.
Learn to create quiet time for yourself. This will involve not only training yourself to take some quiet time, but teaching your children to allow you that quiet time. Go for a walk. Walk the dog. Read a book. Meditate. Choose your modus operandi for quiet time and enjoy some every day.
Get some physical exercise. You can go to the gym. In fact, go to the gym with a friend and you will be knocking off two of these ideas "in one fell swoop"! If you don't have the time to go to the gym, go for a walk. Get an exercise video and exercise at home. Physical exercise has a myriad of benefits to enhance your happiness. So enjoy a little exercise.
Last, but definitely not least, strengthen your marriage. A strong marriage enhances happiness for husband and wife. A strong marriage improves our parenting. A strong marriage offers a buffer against stress. A strong marriage…the list goes on. A strong marriage is a little taste of heaven. Nurture your marriage and your marriage will multiply the joy in your life…and your children's lives.