A Taste of Heaven on Earth
Last weekend my wife and I enjoyed the opportunity to attend a wedding. It was a wonderful wedding.  The families of the bride and groom joyfully welcomed one another into their  growing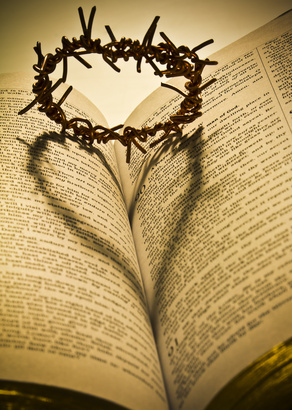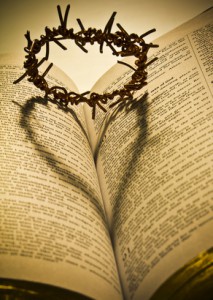 family. An acoustic guitar played quietly as the people gathered. The bride was radiant and the ceremony was beautiful.  A lovely young girl read scripture. The minister (also the father of the groom) shared some humorous family stories and, amazing to me, held back tears as he completed the ceremony that welcomed a lovely young lady into the life of his son and their family. Afterward, friends congratulated the bride and groom. The reception was a carry in dinner…the food was amazing and plenteous. Some people danced. Some people mingled and talked. Everyone smiled and laughed and hugged and hugged again. It really was a wonderful wedding.
Listening to the vows and enjoying the ceremony, I began to marvel at the people who had gathered to support the marriage of these two young people. All marriages need this type of support…a community to celebrate, nurture, and encourage their love. This couple is very fortunate to have this kind of supportive community…a community that extends beyond their biological family…a community that will reinforce their love when they experience the inevitable hard times.
I was also reminded of the joy marriage can bring to a man and woman. Two people who nurture their marriage will experience a little taste of heaven on earth. As they humbly submit to one another rather than "lord it over one another," they will know the joy of acceptance, adoration, and true leadership. As each one becomes a student of the other, they will experience the wonder of being fully known yet delighted in and loved as they never believed possible. As each person strives to please and encourage the other, they will both find they have become their best  because of their relationship to one another. As each one sacrifices for the good of the other and serves the other from a heart of generosity, they will know the euphoria of becoming one in a sense that only love can teach us. They will know laughter in times of joy; and they will know comfort in times of sorrow. They will grow intimate beyond what they can currently believe possible. All in all, they will know God in a sense they could never imagine. They will experience a little taste of heaven on earth. And, as they do, they will share that taste of heaven with everyone they meet. Their children, their parents, their church family, their friends, and even their coworkers will enjoy a refreshing taste of heaven in their marriage. So, to Stephen and Melanie…God bless you as you enjoy your own taste of heaven, a celebrating community of honor and grace.