You Can't Unfriend Family
I remember a saying I heard when I was 9-or 10-years-old: "You can pick your friends and you can pick your nose, but you can't pick your friend's nose." All the boys laughed and the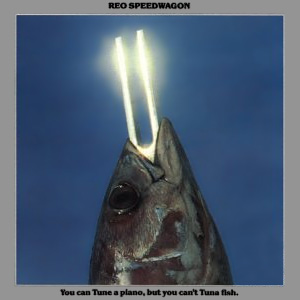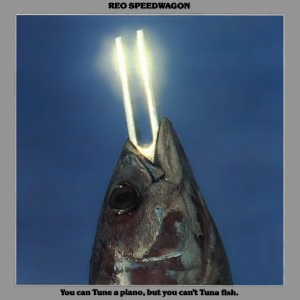 girls let out a loud "Ewww" in chorus. Still, we all got the implicit message: there are certain things you do not do. A few years later, REO Speedwagon (a rock band popular in the 70's and early 80's) came out with an album (you know, those 10-12 inch vinyl discs, grooved on both sides, that, when rotating under the needle of a record player, produced music) entitled "You Can Tune a Piano But You Can't Tuna Fish." Well, today we need a new saying along those same lines…and I think I have one. Here it is: "You can unfriend people on Facebook but you can't unfriend family from your life." I know, it needs a little work. It lacks the pizzazz and flair of the "picking your friends" thing and the whit of "tune a piano-tuna fish." But, it does communicate an important truth. You cannot unfriend family. They go with you wherever you go. Any anger we harbor toward family will follow us into other intimate relationships. Apron strings left uncut by "Mamma's boy" or tied to tight by "Daddy's little princess" turns into a choke-leash that holds us back from intimacy with others. Unrealistic adorations of our perceived "perfect family" or fairy-tale expectations of an elitist family will only set us up for disappointment, hurt, and failure in future relationships. Each of these aspects of our family will follow us wherever we go. You can't unfriend family. Instead, you have to emancipate (unravel) family. Here are 3 essentials to emancipating family relationships.
The first step in unraveling family is acceptance. Realize that you cannot change your family or anyone in your family. You are not responsible to make any family member feel or behave a certain way. All you can do is accept each person for who they are…warts and all. Accept them in their weaknesses, their mistakes, and even their irritations. Accept their love for you, even if it is miscommunicated or lost in translation. You may increase your acceptance of each family member by considering things you like about them. Take time to recall things they have done or said that you admire or appreciate. Realize they have strengths as well as weaknesses and recall those strengths often. Learning more about their life may also increase your acceptance of each family member's idiosyncrasies. Consider where these idiosyncrasies may have come from? How they suffer as a result of them? And, what their idiosyncratic behaviors cost them? Unraveling family begins with acceptance.
Second, forgive. If any family member has done anything to hurt you in any way, forgive. I'm sure some of you are saying, "There is no way I'll forgive them. What they did was too much to forgive!" Granted, some people suffer unbearably at the hands of family. However, when we do not forgive we continue to suffer at their hands. Our anger becomes a leash that keeps us from holds us in a family prison yard of anger and prevents us from finding greener pastures. Bitterness grows and engulfs our heart like kudzu engulfing and eventually killing a tree. Let go of the bitterness and entrust God to work out the justice. Begin to pray for the other person and develop empathy for how they have been hurt by their actions. Forgive.
Third, define yourself. After you have accepted each family member for their uniqueness and forgiven them, letting go of the anger that binds you to them, you can define yourself. Discover your interests and priorities. Investigate what you want in a healthy life and relationship. Learn the practical daily habits that will allow you to live the life you desire. Take the steps to begin to build a healthy life! One step toward healthy living is reading good books on family life—here are a few books we found helpful. Another crucial step includes finding good counsel and supports, people you trust and who model the kind of family you desire.
You can't unfriend family from your life, but you can unravel family. As you do, you will find that you can love your family in spite of shortcomings. In fact, you may find your family is actually pretty nice in many ways. And, you will continue to grow an even stronger and more intimate family of your own!