Put the Zing of Anticipation in Your Marriage
We have all experienced anticipation…that feeling of excitement that something is going to happen, the expectation that an exciting event is coming your way! Perhaps you experienced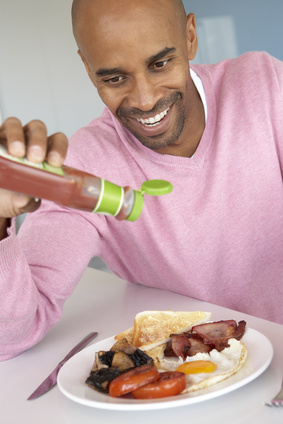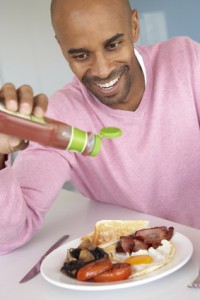 anticipation while looking at the oddly shaped and wrapped present under the tree with your name on it. Or, you may have felt anticipation when you knew a family member was coming home for a visit after their first semester at college…or your adult child was bringing a newborn grandchild home…or you patiently tapped the Heinz ketchup bottle in just the right place, anticipating the gentle flow of sweet ketchup onto the plate next to your french fries. You get the idea. Anticipation builds excitement. It motivates us to action. It energizes our desires. It draws us toward the object of our anticipation. If waiting for ketchup to come out of the bottle and flavor our fries can do all that, imagine what anticipation can do for your marriage! That's right, anticipation can build excitement in your marriage; motivate you to act in response to your spouse, energize your desires. It can put the "zing" back in your marriage.  So, how do you build anticipation in your marriage?
Keep your spouse in mind, even when you are apart. If you happen to come across something your spouse enjoys, pick it up and bring it home as a gift. This could be as simple as bringing home her favorite gum or his favorite candy bar. You may find this simply means sending a quick text message telling your spouse you're thinking of them and love them.
Do the unexpected. Bring home flowers once in a while. If that is too common, try bringing home a fruit bouquet. Maybe you can give your spouse a card of your own design, made with your own hands. Surprise your spouse with tickets for the CLO or the baseball game. Just use your imagination and do something unexpected to express your love to your spouse.
Romance your spouse. Don't let the romance end after dating. Intentionally keep the romance alive. Imagine putting on some nice music, lighting the candles, and giving your spouse a back massage. Or, go on a special date followed by a walk along the boardwalk hand-in-hand.
Do a special chore around the house. We all know there are chores our spouse hates to do as well as things our spouse would like us to do. Whether it is cleaning the garage or washing the dishes, do a chore that will have special meaning for your spouse.
By doing these activities on a regular basis, you build anticipation in your marriage. Your spouse will wait with excited expectation to see what you will do next. They will look at you with the spark of anticipation in their eyes, waiting expectantly to see how you share your love today. And, your spouse will more actively seek out ways to show you love as well!