Now That's A Legacy!
I have heard adults talking about children and making statements like, "He's got an anger problem, just like his father…" or, "She's a gossip, just like her mother…" or, "He is so selfish. His grandmother was the same way." What a terrible family legacy to pass on to our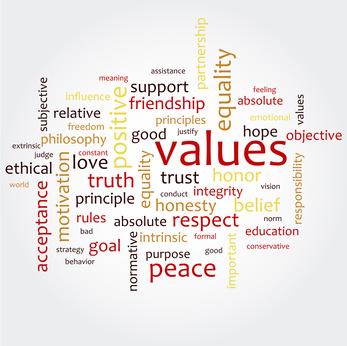 children! I don't know about you, but I want to pass on a legacy better than "angry," "gossip," "selfish," or any other negative label. I'd rather pass on a legacy of generosity, thoughtfulness, hospitality, gratitude, or kindness. I think I might like to begin the legacy with generosity. A study entitled "Give and You Shall Receive" found that giving generosity to one's spouse led to greater happiness and marital quality. I like that idea. Moreover, giving generosity had a greater impact than receiving generosity. That finding stands in opposition to our cultural message that close relationships and even marriages "exist primarily to enhance individual happiness and [individual] growth"…in other words, to make me happy. Why would "freely and abundantly giving good things to one's spouse" increase marital quality and happiness? I'm glad you asked.
     1.

     

We have to learn about our spouse in order to give her something she will find meaningful. Not everyone finds a bouquet of flowers meaningful; so, we have to become a student of our spouse to discover their interests, likes, and dislikes. We have to know what our spouse considers a "good thing" to receive. Perhaps, in terms of Chapman's love languages, our spouse might think it a "good thing" to receive "words of affirmation." On the other hand, they might not. They might consider it a "good thing" to receive "acts of service," "quality time," "physical touch," or "gifts" instead. We have to become a student of our spouse to figure that out!

2.

     

Not only do we have to become a student of our spouse, we have to take the initiative to a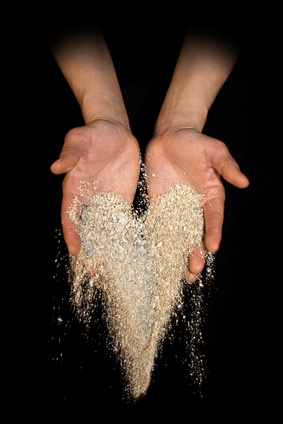 ct on the knowledge we gain. We have to make practical use of that information. Having a "head knowledge" of what pleases our spouse does no good unless we put it to practical use…unless we act on it. Generosity involves the actual act of "giving" some gift "freely and abundantly." In the end, "actions speak louder than words" when it comes to generosity.

3.

     

When our spouse receives a "good thing" from us, they feel greater self-worth. They know that we considered them valuable enough to learn about them. They also know that we find them valuable enough to invest the time and energy necessary to act on that information as well. In addition, their love toward us (the generous spouse) increases.

4.

     

When our spouse receives a "good thing" from us, it boosts their gratitude and appreciation as well. They become more thankful.
Overall, generosity in marriage increases the satisfaction of both spouses. That's a "win-win" proposition. Even more, generosity in a marriage will impact the children. The children will witness the generosity of their parents toward one another and, most likely, be the recipient of that same generosity displayed toward them. They will witness the joy of giving "freely and abundantly" to the one's you love. They will also experience the joy of receiving generosity. As parents model and teach generosity, their children will soon learn the joys of giving and practice the art of giving as well. We will have created a legacy of generosity that will outlive our lifetime and flourish in the generations to come. Can't you just hear the statements of that legacy? "You are just like your grandfather; he was so generous!" "You really know how to give great gifts, just like your mother." Now that's a legacy!