Do I Discipline or Sabotage?
My two daughters were upstairs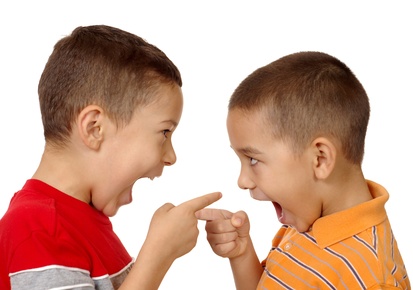 arguing…yelling so loud I couldn't even think. I tried to ignore them and let them work out this minor battle, but my frustration increased with the volume of their voices. Finally, I could take it no longer. I walked to the bottom of the stairs and yelled, "Stop the yelling. We don't yell in this house!" As soon as I said it, it hit me. Did I just yell that we don't yell in this house? I suddenly realized that my actions gave a different message than my words—my means did not match the ends I desired. I had to laugh…then I had to walk up the stairs to talk with my daughters about yelling in the house. I look back and laugh now, but how often do we reach for an end by using the wrong means? How often do we use methods that actually sabotage our disciplinary goal? Think about it…
     ·

        

We rudely reprimand our children in front of everyone for being impolite. I've even heard parents swear at their children and call them names for being impolite. Wouldn't it model politeness if we quietly and politely told them to stop the impolite behavior and took them aside to explain more appropriate behavior if they persist?
     ·

        

We tell our children to "use your words" when angry, but grab them and physically force them to look at us when we are frustrated. Couldn't we find a way of using our words in such a situation?
     ·

        

We encourage teens to think for themselves when confronted with peer pressure, but keep talking in an effort to convince them of our opinion if they do not agree with us. How often could we safely tell them one time and let them learn from their mistakes? Or, even accept that they might have different ideas than we do?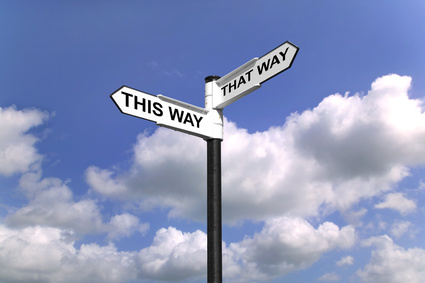 ·

        

We insist on the truth, but ask them "if they did so and so" when we know the answer, setting them up to tell a lie in order to save face. Why not just tell them what we know?
     ·

        

We assume the worst of our children, even if that behavior is outside their normal character, while encouraging them to trust us.
All in all, the method of discipline needs to match the goal we desire. The style of discipline we use has to match the goal of our the discipline or we will be ineffective. Children learn more from our actions than our desires and our speeches. If we want our children and teens to become polite and compassionate adults, we need to discipline with politeness and compassion rather than rudeness and insensitivity. If we want our children to become more self-controlled and thoughtful, we need to model self-control and thoughtfulness in our interactions with them. I needed to walk up the stairs and talk to my daughters about their volume, not throw my yelling into the mix when I try to "stop the yelling." We, as parents and family shepherds, need to model the behaviors we want our children to learn, even in the midst of discipline.