Of Buckets, Mops, and Grace
Grace within the family involves giving of ourselves. Time, energy, and attentiveness represent the currency of the gift of self. As we give our time,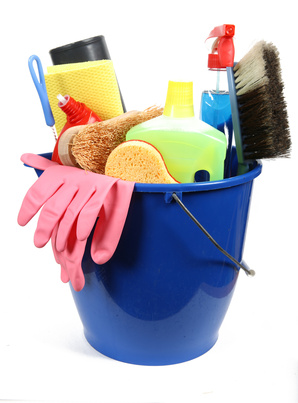 energy, and attentiveness to our family members, we show them grace. My friend told me a wonderful story of grace shown from a mother to her adult daughter. The adult daughter was very stressed about temporary changes at her workplace that had added to her workload and disrupted her work routine. As a result, she had to work extra hours to get all the work done. In addition, her husband had to travel out of the country for work, often into dangerous areas. Unfortunately, while the adult daughter was stressed with the increased workload and disrupted work routines, her husband had to travel out of the country for an extended period of time. As a result, she was overworked and without the usual support from her husband. She came home exhausted from work to an empty house. She was worried about her husband, stressed about her job, and feeling overwhelmed. All of this contributed to her housework falling behind.
The adult daughter and her husband had planned on taking a long weekend vacation following his travels. However, the adult daughter now felt too stressed and tired to go away. She was torn between using the weekend to clean the house and get caught up with work or going away with her husband. With encouragement, she decided to go on the vacation and spend time with her husband.
While they were gone, the adult daughter's mother became a grace dispenser. Because she had given attention to her daughter, the mother was able to anticipate what would help releive her daughter's stress. So, she went to her daughter's home and began to clean. She not only cleaned the house, she did the laundry and anything else that she knew would help her daughter feel relaxed. As you can imagine, when her daughter returned home, she was blown away. She was so surprised when she entered a clean house that she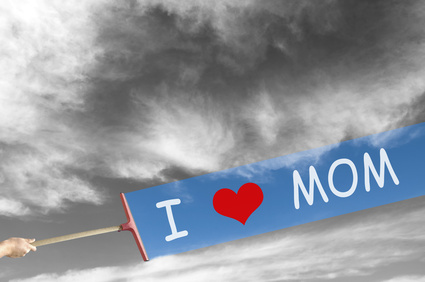 texted her mother to say "Thank you." A few minutes later, she saw another area of her home cleaned and texted to say "Thank you" again. Then she saw the laundry done and texted to say "Thank you" again. She texted a new "thank you" each time she found another thing her mother had done.
This mother had acted in grace. She had given of herself. First, she gave enough of her attention to know that cleaning her daughter's home would help relieve her daughter's stress and fill her with joy. She gave of her time and energy to actually go to her daughter's house and clean. She completed this act of grace with no expectation of return. She gave of her self simply to show her daughter love. She showed the grace of buckets, brooms, and mops.