The Humility of Listening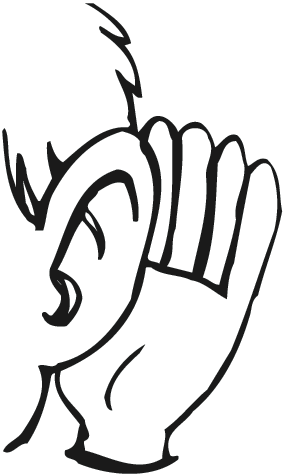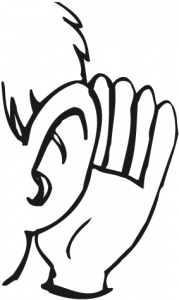 We all have a desire to be heard. That sounds like such a simple desire, doesn't it? But "to be heard" is more than having people within earshot to hear our voice and the words we verbalize. We also want them to understand what we are saying—to truly comprehend the meaning, the intent, and the significance of what we are saying. Even more, we want them to recognize the impact of our words and so accept our influence. We want others to respond to our words in a way that we know they consider our words as important and significant. This deeper desire to be heard is doubly true when it comes to our marriage and family.
Does that sound dramatic? Consider an example. In the presence of your spouse you say, "It's a beautiful day today."
If your spouse does not respond, you look toward them to see if they heard you. When you see them immersed in something else—the paper, the TV, their work, the game on their phone—for the umpteenth time, you begin to feel unimportant, devalued. You feel as if they care more about their own interests than they care about you. You feel as if you have no import, no influence in their life. "I should have known," you think to yourself. "Everything is always more important than me."
Or imagine your spouse responds with an irritated, even angry response: "What? It's cold out there. You see the sun and automatically think it's nice but it's too cold to go outside. That's your problem. You never look at the whole picture." Once again, you leave feeling unheard, unappreciated, even unimportant.
Maybe your spouse looks up from the paper and responds. "You're right. It's a beautiful sunny day outside." As they speak, they take a moment to look out the window at the sunny day. They have listened. They have allowed your words to influence them in the moment. They have responded. They have heard.
This deep desire to feel heard points out a wonderful opportunity to show kindness. Ironically, it's a kindness that enhances the humility of both the speaker and the listener. Let me explain. In a study published in 2021, 242 participants were randomly assigned into 121 dyads. These dyads were then assigned to a "good listening" or a "poor listening" condition. In the poor listening condition, the listener was instructed to act distracted while the other person talked for 10 minutes about a recent experience. The "good listener" was told to listen as if the speaker was telling them "the most interesting things they had ever heard." In other words, the good listener was to listen with curiosity. Of course, those who were listened to with curiosity reported feeling "more heard." However, the study was about more than simply "feeling heard" by the other person. It was about humility as well. This study found that when a person listened with curiosity, several things happened.
The speaker perceived the curious listener as more humble.
The curious listener perceived the speaker as more humble. Both perceived the other as more humble when one person listened with curiosity. And…
The curious listener perceived themselves as more humble.
The speaker perceived themselves as more humble. In other words, both perceived themselves as acting more humbly when one listened with curiosity.
Think of that for a moment. When I listen to my spouse with deep curiosity, both of us experience an increase in humility and perceive the other as more humble. And—here's the kicker—humility in marriage strengthens marriage. So, next time your spouse opens the door with a simple statement, don't let your eyes glaze over and ignore them. Look at them with delight in your eyes and, with the curiosity of hearing the most interesting information you've ever heard, listen intently. It's an act of kindness from which everyone grows.