A Special Note to Fathers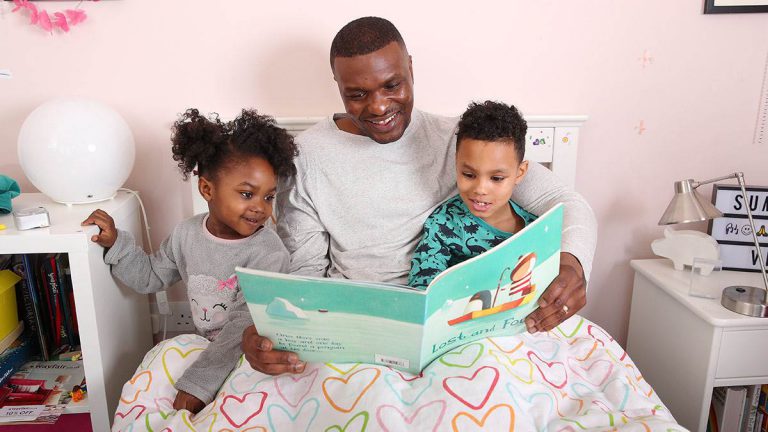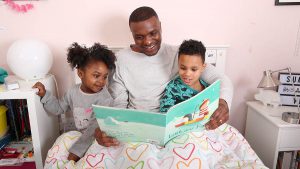 Congratulations. Being a father is one of the greatest joys you will ever experience…if you jump all in and get involved. Don't stand back timidly watching as "the women" do the "baby work." Jump in. Add your own flavor of playful interaction to the mix. You, your child, and your wife will reap the benefits of your active involvement. If you're not quite sure what to do, start with these suggestions.
Observe your baby. Enjoy gazing into his/her eyes. Watch how they move. Put your finger in their palm and feel the strength of their grip. Rub the tip of your finger on their cheek and watch them turn to suck on your finger. Gently rub their back, their stomach, their head…and see if they relax or play. Talk, and watch them turn to find your voice and then gaze at you. Soon you'll be marveling at their skill on the soccer field or the dance stage as you continue to observe. Take it all in and watch their coordination and abilities grow as they mature. It's a beautiful sight to behold.
Learn a new language: baby talk. You know, that sing-song, higher pitched voice people use when talking to babies. I know, it's kind of strange, but watching our babies respond to you speaking "their language" is well worth it. You'll see delight in their face as you talk to them in baby talk. Don't get too lax though. You'll soon have to learn a new language—the language of childhood, then preteens, then teens. It's a constantly changing and growing process. Paying attention and learning the nuances of language at each age will help you connect with your teen. Give it a try… it's pretty amazing.
Change a diaper… or two or three…or more. Changing diapers is about more than hygiene. It's about connection. Changing your baby's diaper is an opportunity to engage your child and build your relationship with them. While you change their diaper, talk to them. Sing to them. Have playful interactions by bringing out the "tickle bug" (your hand gently tickling their belly). Sure, you're changing a diaper, but you're also spending a few minutes making connection—a fun, face-to-face, playful connection. This connection will lay the foundation for connecting throughout childhood and adolescence. Don't miss out on building the foundation.
Play, another foundation piece of building connection. Need I say more?  Have fun with your child, even when they're babies. After all, what's better than a baby's laughter? Play. Get your child laughing. Laughter and play are amazing connectors. As a father, you will bring your own style of play into the relationship, a style from which your child will benefit greatly.
Feed your baby. Again, feeding is about more than getting nutrition into your child's body. Taking the time to engage your child in eating is a tremendous opportunity to connect. You can even make it playful. Sing an eating song. Talk in funny voices. Make the choo-choo train whistle or fly the food in on the airplane spoon. As they grow, you can enjoy conversation over a meal or snack. Have fun. Eat. Connect.
Bathe your baby. Bathing is another tremendous opportunity to connect with your baby while having fun and taking care of hygiene. Enjoy the moment of the bath. Watch them smile. Watch them play. Follow their lead and play along while you wash them. It will become one of your favorite times…and it only lasts so long. They will soon outgrow their need for your help.
Love your baby's mother. When your baby experiences a strong connection between you and their mother, they will experience a sense of security and safety. As a result, they will laugh more. They will rest more. They will interact more with you and their mother. They will engage the world more comfortably and grow. Don't let your marriage get lost in the demands of parenting and life. Let parenting become an experience that draws you together as you share in watching the miracle of your baby growing and learning.
Fatherhood is amazing. Don't miss out on the beauty of fatherhood by standing in the background. Get involved. Your child will experience amazing benefits because of your loving involvement. And you will have one of the best experiences of your lifetime.