Surviving the Roller Coaster of Adolescence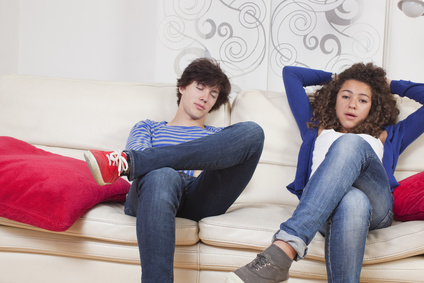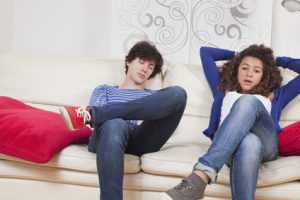 Your teen's brain is changing. It's maturing and slowly (sometimes it seems painfully slow) becoming more efficient. But parents don't get to see the actual changes in the brain. Instead, we see the behaviors that result from the ever-changing brain—behaviors that include, among other things, risk-taking, a growing and improving ability to argue, and mood changes. Not surprisingly, we tend to see and remember only the negative aspects of these changes. But each of these changes has a positive aspect as well, one we would not want our teens to miss out on. Still, navigating the adolescent years can feel like a roller coaster. It's full of ups and downs, curves and twists, that go by faster than we realize. When it's all over we take a big breath and look back with nostalgia at the joys of the ride. If you have a child entering adolescence or in the midst of adolescence, here are 4 ideas to help you have the best ride possible.
Remember that risk-taking behavior has a positive dimension. A teen's willingness to take a risk increases their opportunities to try new things, learn new skills, and develop life-long interests that may translate into a future vocation or hobby. Risk-taking also increases a teen's confidence in their skills and abilities. With that in mind, focus on providing opportunities for healthy risk-taking.
Focus on connection. You will experience times in which you must correct and teach your teen but focus primarily on your relationship with your teen. Enjoy lots of time and activities with your teen. The stronger your connection, the more likely your teen will accept correction from you and, better yet, the stronger your relationship will be when your teen emerges into young adulthood.
Statements like "boys will be boys" and "their brain is still developing" may have a kernel of truth; but they are not an excuse for poor behavior. Teens can practice self-control. They will fall short at times, but they can continue to learn and grow. They can speak and act politely and respectfully. Encourage them to do so.
Dwell on the benefits rather than the deficits of teen behavior. The assumptions we make as parents impacts how we see our teens' behavior. Put aside the assumptions and look some of the benefits of their behaviors. Risk taking behavior allows a teen to explore options and learn healthy limits. A teen's idealism encourages them to dream of a better world and ways of creating that better world. Moodiness opens a door for teens to have greater compassion for others and a passion to help.  Taken together, these teen attributes may motivate our teens to create change in a world that needs change. Find ways to creatively tap into these strengths and benefits for your teen. Encourage them to mature into people who help make the world a better place.
One writer compared adolescence to the Israelite's 40 years of wandering through wilderness. In some ways, adolescence may feel like wandering through the wilderness at times. On the other hand, adolescence can feel like a roller coaster filled with ups and downs, twists and curves. And a ride on the roller coaster is always better with a good partner. So, partner up with your teen and your spouse for the ride of your life. When it's all over, and it will be over before you realize it, you can enjoy recounting each twist and turn, dip and swirl with your teen as you laugh and reminisce about the times you had together.