After-School Exhaustion: What Does It Mean?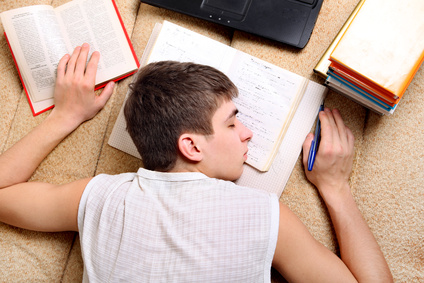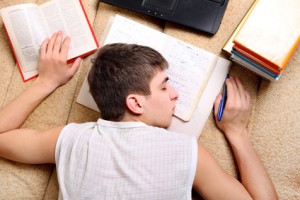 Another school year has arrived. As we start the new year, I am reminded of parents and students telling me about their after-school struggles. One struggle in particular comes to mind—the struggle of after-school exhaustion. A student comes home from school and suddenly feels exhausted, physically and emotionally drained. There are chores to do and homework to complete, but they don't want to do anything but sleep.
Before you think this is a sign that your child is lazy, consider the results of studies published in Current Biology on August 1, 2022. These studies "used magnetic resonance spectroscopy (MRS) to monitor brain chemistry over the course of a workday." The findings suggest that thinking hard (aka—doing challenging cognitive tasks) over several hours produces fatigue through a buildup of glutamate in the brain. Rest and sleep are essential to eliminate this excess. In other words, the mental exercise of attending school and focusing on academic work all day may actually bring a child to a state of mental fatigue. And mental fatigue is a signal that we need stop working and rest. If we ignore that signal, we will likely shift toward investing little effort and accepting short-term rewards for that effort. In a practical sense, that means doing shoddy work (whether on chores or homework) just to say it's finished.
What can you and your child do to overcome this mental exhaustion? Here are 2 simple suggestions.
Allow your child some down-time to rest after school. Don't become harsh or critical because you assume your child is lazy and telling them so. Accept that they may have worked hard all day and need a break. A 20-minute power nap can do wonders.
Establish a positive bedtime routine to encourage a good night's sleep. A good night's sleep is important to our mental and physical health. It may not prevent after-school exhaustion, but it will help promote more success in with school and overall health.