Do Not Steal Your Child's Passion
Unbelievable. Well, sort of…. I guess it really does make sense when you think about it. Let me explain and you decide what you think.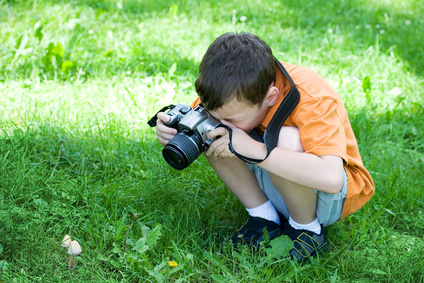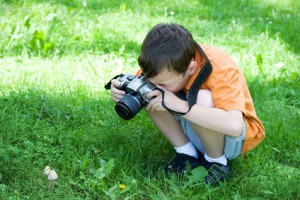 The researchers chose only preschool age children who showed an interest in drawing to participate in this study. Then, they divided the preschool children into three groups. One group was told they would get a reward, a certificate with a gold seal and a ribbon, after participating in a drawing activity.
The second group received the same reward, but it came as a surprise. They were never told about the reward and knew nothing about it until they received it after the activity was completed. During the activity, they simply enjoyed the drawing activity with no expectation of reward.
The third group participated in the drawing activity but did not receive a reward and no reward was ever talked about. They simply enjoyed the drawing activity with no expectation of reward and no reward to enjoy after the activity.
The most important part of the observation occurred after the drawing activity (which was only six minutes long by the way). After the activity, the research team observed the children through one-way mirrors for several days. They wanted to see how much the children drew on their own. What did the researchers find?
The children who were told they would receive a reward for the drawing activity drew less (50% less!) after the activity than they had drawn prior to the activity. The other two groups drew the same amount before and after the activity. The expectation of reward changed the child's behavior…but not in a way one might think. In fact, the expectation of an external reward robbed the children of their internal motivation and resulted in less drawing. After experiencing the expectation of reward for drawing, the children seemed more interested in drawing for the expected reward, not just the intrinsic joy and interest they once had for drawing. They associated drawing with an expectation of reward rather than satisfaction and joy. They lost the intrinsic reward associated with drawing. Unbelievable…but other studies support these results. For instance, based on the results of 128 studies, researchers concluded that "intangible rewards tend to have a substantially negative effect on intrinsic motivation."
Does this mean we should never reward our children? Not exactly. Rewards have their place. Rewards are helpful when a child has to do something they have never enjoyed. Rewards may also prove beneficial when they come as an unexpected surprise. So, go ahead and use rewards, but…and these are significant but's…
Do not tie an expectation of reward to something your child already enjoys. Pay attention to what your child enjoys and simply let them enjoy it. Remember, most children enjoy helping (Children Help Without Nagging? How Can It Be?).  Let them help for the intrinsic joy it provides.
Do not create an expectation of reward for learning or school. You may undermine any intrinsic motivation your child has to do well, learn, and achieve in school. Instead, enjoy some spontaneous, unexpected celebrations for completing a project or, better yet, for the effort your child invested in their schoolwork.
Helping others for no reward is often intrinsically rewarding. Look for opportunities in which your child (and/or you) can engage in helping others. For instance, if your child enjoys math or English, they could tutor another child. (Learn more in Give It Away for Family Fun.)
Nurture your child's intrinsic motivation. Don't steal their passions and interests by indiscriminately building an expectation of reward for activities they already enjoy. Wisely choose what areas an external reward may prove helpful. But  simply encourage activities in which your children already enjoy and have intrinsic motivation.