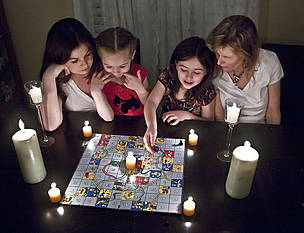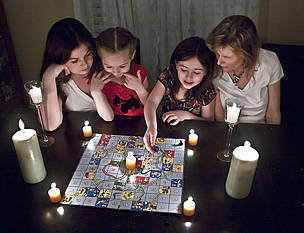 How do we regulate difficult emotions? How do we get through the hard times of life without having a "nervous breakdown"? I'm sure it will be surprised no one to know friends help us manage difficult emotions and navigate difficult times. But researchers at UCLA conducted a study that suggest our friends help us "see the problem" in a new way, even a better way than if we tried to deal with it alone.
In this study, researchers showed 120 participants a series of negative images like sad faces, angry faces, or people living in poverty. Of course, these images brought up negative emotions for the participants. In the first part of this study, participants were instructed to respond in one of three ways: 1) simply allow their natural response to the image to run its course, 2) reinterpret the image or their response in an effort to feel better, or 3) listen to a reinterpretation of the image recorded by a friend who had come with them. Both groups involving reinterpretation (groups 2 and 3) felt better, but those who heard a friend offer a reinterpretation (group 3) felt even better.
It wasn't just the friend's voice either. A second part of the study used the act of counting to determine if the mere sound of a friend's voice would alleviate the negative emotions aroused by the images. One group counted to themselves. A second group listened to a friend count. Listening to a friend count was no more soothing than counting to oneself. Apparently, counting does not help us deal with negative emotions, even if a friend does it. Our friend's voice does not help us deal with negative emotions in and of itself. No, it's our friend's advice and counsel that help us deal with negative emotions. (The voice of your mother, on the other hand, may be the medicine that cures what ails you.)
The takeaway message is that friends help us manage difficult emotions and navigate difficult times. Leaning into our friends increases our ability to manage difficulties. In fact, we can manage difficulties better with friends than we can alone…which brings me to families.
Getting together with other families is a great way to develop friendships. Get together for a picnic or a game night, to worship or simply to share a meal will nurture and broaden your friendships with the other family. Whatever we do when we get together with other families opens the door to building relationships and finding the support we need to navigate the difficulties of life.
I remember my parents getting together our family together with other families to play games. The adults played cards while the children played other games. Friendships developed…and those friendships helped us all through difficult times.
They say, "it takes a village to raise a child." Maybe that sells the village a little short. Perhaps we could more appropriately say, "it takes a village to raise an emotionally healthy family." Build your village. Enjoy time with other families.