What Are We Teaching Our Children?
I was speaking to a father in my office when his 2-year-old daughter brought him an Etch-A-Sketch from the toy shelf. Tapping the screen, she said, "I-pad broke, Daddy. I-pad broke." We both smiled.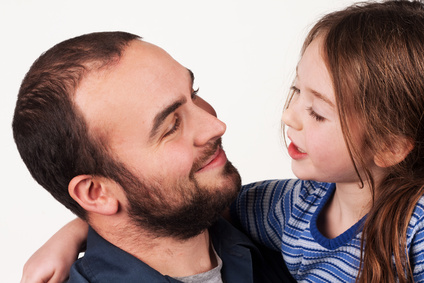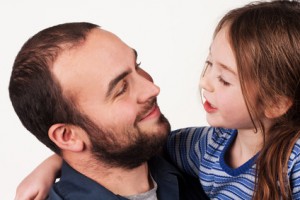 Perhaps you've seen a parent in a store or restaurant carting a somewhat fussy toddler. In frustration, they hand their toddler their cell phone and, voila, a calm toddler. Infant toddler media use is on the rise. Parents report that on average, children younger than 2-years-old spend about an hour a day of screen time. Children between 0- and 8-years-old read, or are read to, about half an hour a day while spending an average of an hour and 25 minutes engaged in screen time. Even more, 19% of the parents in the survey reported using media to regulate their children's emotions "often" and 36% reported doing this "some of the time." (Read more here.) What are we teaching our children with all this? Unfortunately, we may be teaching them to reach for their media devices when upset or bored, increasing the risk of a media addiction.  Another study found that toddlers were more likely to tantrum in response to frustration when their parents used media to help them stay calm.
"But my child can't wait patiently at the restaurant… or sit in the car for a long drive… or get through a store without a screen. They'll have a meltdown." That's good news. It means you have a great opportunity to teach your children better ways to regulate their emotion and their boredom. Here are some ways you can help.
Prepare ahead of time. Bring some simple activities to distract or engage your child. This might include small toys, dolls, picture books, or stickers. Be creative and bring whatever small thing might entertain your child. (For one idea read Teach Your Child the Art of Waiting.)
Accept and validate their emotions. I know I get bored on a long car ride. It's easy to get frustrated at the supermarket. If we as adults have these experiences, our children probably do, too. Label their emotion for them. Empathize with them. Even comfort and soothe them.
Label their emotions when they get upset. Children benefit from gaining an "emotional vocabulary." Having a word to use in expressing an emotion increases their ability to manage that emotion in a healthy way. (Learn 6 Ways to Make Your Children's Emotions Your Friend.)
Engage your child's help. Even 2-year-olds enjoy helping" Mommy and Daddy." Set them on the lookout for the picture on their favorite cereal box. Talk through your decision between apples or oranges with them. Make the journey a mystery. "I wonder what we'll find in this aisle?" Engage them in the activity through playful interactions, conversation, and simple decision-making.
In the process, enjoy time with your child. Children seem to have a "second sense" about whether their parents are upset, frustrated, or happy. And, younger children take their emotional cues from their parent. Whey you enjoy time with your child, it is more likely they'll enjoy time with you.