A Word of Warning for Parents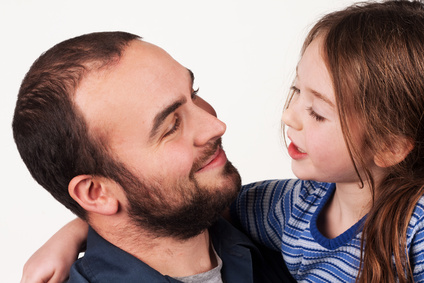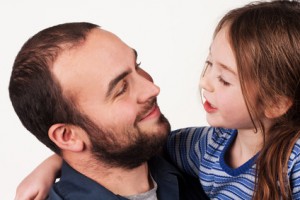 A study published in a 2020 issue of Development and Psychology offers an important warning for parents (Does 'Harsh Parenting' Lead to Smaller Brains?). Researchers from the Université de Montréal in partnership with researchers from Stanford University monitored parenting practices and child anxiety levels every year while the children were between the ages of 2 years and 9 years. Then between the ages of 12 and 16 years, the researchers assessed the same children's anxiety levels. They also performed MRI's. What this data revealed serves as an important warning to all parents. Here it is: Repetitive exposure to harsh parenting practices during childhood led to smaller brain structures in adolescence. These practices also contributed to higher anxiety levels in adolescence. Consider these results carefully:
First, we need to consider what "harsh parenting practices" entail. For this study, harsh parenting practices included getting angry, hitting (spanking or smacking), shaking, and/or yelling. Harsh parenting practices fell short of legally abusive practices. In fact, many people find the parenting practices included in the definition of "harsh parenting practices" acceptable. Yet, according to this study, these harsh practices have a potentially negative impact on our children… which brings us to the next bullet point.
Harsh parenting practices have a negative impact when used repetitively, when they become your normal pattern of parenting.  If you have a bad day and behave harshly on occasion, it will likely not have a large negative impact on your child. But a consistent, repetitive pattern of harsh parenting will have a negative impact. That being said, we do our best to avoid even rare occasions of harsh parenting because of the potential negative impact it can have over time.
The impact of harsh parenting practices actually changed the physical structure of the children's brains in this study. Those who experienced a high degree of harsh parenting exhibited a smaller prefrontal cortex and a smaller amygdala. These two areas of the brain play a key role in regulating emotions. In other words, the physical changes to the brain in response to harsh parenting makes it more likely that your child will more be overwhelmed by his or her emotions, leading them to shut down, cry, or act impulsively behaviors in response to overwhelming emotions such as desire, fear, sadness, or loneliness.
The brain regions impacted by harsh parenting also play a role in the development of anxiety.  Harsh parenting then, may contribute to anxiety.
Perhaps children need to come with a warning label: "Beware. Consistent use of harsh discipline measures is hazardous to your child's brain development and mental health."
Now that we know the warning, how can we effectively discipline our children? Here are a couple of quick principles to keep in mind.
Children learn best by example. Live the life you desire them to learn.
Children learn best within the context of a positive relationship. Invest time and energy in developing a positive relationship with your children. Learn about their interests.  Spend time playing, eating, and talking together.
Children thrive in a predictable and structured (not rigid) environment. Develop daily routines and rituals to help structure the day. Good routines actually help to discipline proactively, before a problem even arises.
Children learn best when they know the rules and the rules are age-appropriate. Take time to establish concise, age-appropriate rules in your home. Communicate them clearly to your children.
These four principles lay the groundwork for a positive style of parenting within which your children will thrive, a parenting style based on an appropriate balance of intimate relationship and appropriate structure.