Your Actions…Your Marriage
Your actions impact your marriage. No surprise there, right? It's like hearing wisdom from Captain Obvious. But let's look a little closer at two kinds of actions.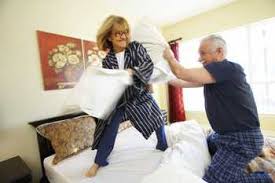 Some actions express power. Your spouse may perceive these actions as a threat to their shared control, power, or status. As a result, these actions will increase your spouse's anxiety. Such actions include accusations, blame, contempt, or angry withdrawal. They can also include stating requests in a harsh, demanding manner or expressing your disappointments in an accusatory manner. In response to these perceived threats, your spouse will likely respond with emotionally protective behavior like defensiveness, counterattacks, or withdrawal. A vicious cycle is started.
Other actions are perceived as expressing vulnerability. These behaviors include, among others, expressing remorse, sharing empathy, expressing personal need, and accepting personal responsibility for misunderstandings or mistakes. Interestingly, when your spouse perceives a decrease in actions expressing vulnerability, they may feel emotionally neglected. Emotional neglect results in feeling threatened…and that may lead to increased anger, blame, or withdrawal as noted above. The cycle begins and goes on…and on…and on…unless we stop it.
How can we stop this cycle? Decrease behaviors that express power and increase behaviors that express vulnerability. Sounds obvious doesn't it? But it is easier said than done. It initially feels safer to use powers that express power. But the long-term consequences of expressing power to maintain a sense of safety results in separation, pain, and the death of intimacy.
On the other hand, it's frightening to become vulnerable. Vulnerability is scary. It makes us feel…well, vulnerable, exposed, at risk of hurt. But expressing vulnerability leads to deeper intimacy and greater satisfaction in marriages. How do we increase vulnerability and decrease power?
Share emotions with your spouse. Talk about your fears and your sorrows as well as your joys and dreams. Weep with your spouse and rejoice with your spouse. After all, the number one goal in most marital arguments is about emotional connection. Start connecting now.
Show empathy for your spouse's concerns and fears.
When you have a concern, express it in kindness.
Accept responsibility for your actions and behaviors. When you say something hurtful, apologize. When you say something your spouse misunderstands, respond with a more careful explanation rather than anger and sarcasm.
Offer forgiveness when your spouse does something hurtful.  
Share your personal needs with your spouse and allow them to help meet those needs.
Yes, actions have consequences even in marriage. Decrease actions that express power in the relationship and increase actions that communicate vulnerability before your spouse. You might be pleasantly surprised with the increased intimacy and love.