Make a Little Christmas Hygge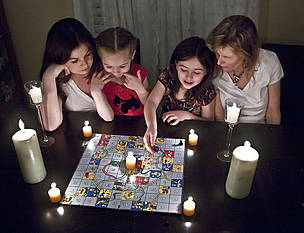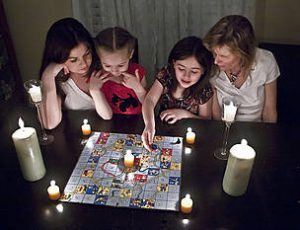 Last Christmas I receive The Little Book of Hygge: The Danish Way to Live Well. I love it. It describes one of the things we seek most in life, hygge.  "Hygge is about an atmosphere and an experience, rather than about things. It is about being with the people we love. A feeling of home. A feeling that we are safe, that we are shielded from the world and allow ourselves to let our guard down" (page 6). I love hygge. I'd like more of it in my life. I work to bring it into my family. And Christmas is one of the best times to create some hygge. In fact, Christmas is one of the most hygge times of the year. Christmas is the one time a year in which "hygge is the ultimate goal of an entire month" (page 218). To make Christmas truly hyggelig takes intentional planning, thought, and effort. But it's worth the effort because everybody wants a hyggelig Christmas. So, here are a few ideas to make your Christmas an extra hygge Christmas as well.
Fire and candles. Hygge is always greater with the natural light of flickering candles or a glowing fireplace. The natural warmth and the dancing flame that cast shadows upon all those gathered to share the Christmas season is truly hygge. So, if you have a fireplace, light it up. If not, put some candles around the room and bask in the dancing shadows of their flickering light while sharing conversation with family and friends.
Food and drink. Food is important to hygge and Christmas is a great time for food. Enjoy your Christmas dinner along with Christmas cookies and pies. You might even enjoy some special beverages like eggnog, wassail, hot chocolate, or some other family drink tradition. You can share cookies with friends and neighbors, swapping your favorites with one another. The important thing about Christmas, hygge, and food is to enjoy it all together. Share food, company, and conversation to let the hygge flow.
Comfy clothes. No need to dress up or put on uncomfortable clothes. You're with friends and family. Put on some comfy clothes for relaxing. Your company is much more important than your dress when it comes to hygge. The interaction and the shared experience are the key ingredients of joy, not the fancy clothes. So, hang up the tie and the put away the high heels. Put on the comfy clothes and enjoy one another's company.
Music. Music always adds to hygge. Play some music in the background. Share your favorite songs. If you enjoy playing or singing, have a sing-along. Take it on the road and do some caroling. Of course, when you finish caroling, enjoy some hot chocolate, eggnog, or some hot buttered rum as you talk about your caroling adventure in the light of candles.
Company: Friends and Family. You may have noticed how often company, friends, and family were mentioned in the above ingredients. Hygge just isn't hygge without our loved ones around us. Enjoy your time together. Put away the phones and the I-Pads. Forget the video games and PlayStations. Pull out a board game instead. Enjoy a game of cards or "salad bowl." Talk. Reminisce. Dream. Laugh. Enjoy one another's company. You know it doesn't get any more hygge than this!
Have a very merry Christmas this year, a Christmas filled with hygge, family, and friends.