Parents Be Careful What You Say (AKA, Don't Give Your Power Away)
Have you ever had "one of those weeks"? I have. We all have. Then, you come home and everything your children do and say becomes a source of irritation. Later, you tell your friend (or maybe you even say it to your children), "They were really pushing my buttons."  And there it is, a phrase that gives your parental authority away. "You're pushing my buttons" gives all your parental power to the person pushing your buttons…your children.  It disempowers us and leaves us at the mercy of the "button-pusher."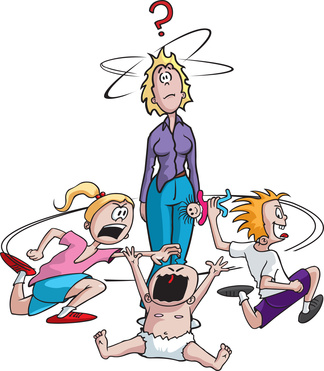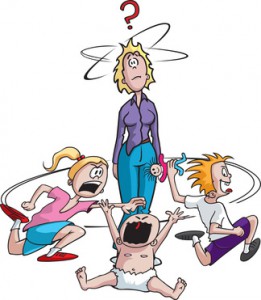 A similar phrase with similar results is, "You're driving me crazy." Just like "They're pushing my buttons," this phrase is often followed by the great "giving in." "You're driving me crazy; just do what you want." "You're driving me crazy; go ahead and…." After all, no one likes the "drive to crazy." We all want to get off the road as soon as possible, hopefully in what's left of our "little oasis of sanity." Unfortunately, we give away power every time we get to the place of "You're driving me crazy" and blindly drive right by our desired "oasis of sanity."
"You're pushing my buttons" and "you're driving me crazy" both give away parental authority and place it squarely in the hands of our children. When we make these statements, we have neglected our own power to manage our "buttons" and our "drive." We have given our power to our children. And, our children know how to use it. Once they know how to "push our buttons" and "drive us crazy" to get what they want, they will do it over and over again.
Instead of letting the little munchkins "push your buttons" and "drive you crazy," step back and take a breath. Soothe your own emotions. Realize that your children are not in control of your emotions, you are. Take control of your emotions. Take a break and collect your emotions and get back on the road to sanity…take charge of your buttons.
After you take control of yourself and our emotions, get curious. Begin to wonder, "what is actually going on"? Give an objective description of the situation and what led up to it. Make sure you have an objective description of what your children are doing, what they are asking for, and how they are asking. And, get curious about why your children are approaching you in this manner. Have you taught them this type of interaction? Have you been feeling tired and so been a little distant lately? Are they tired? Are they going through a phase of demandingness? Get curious and get some answers.
Finally, seek a solution. Stay calm. Set a limit. Give a choice. Make a deal. Any number of options may prove a great solution to the particular situation in which you find yourself. Get curious, be creative, and seek a solution. As you take control of yourself, get curious, and seek a solution you'll find your children "push your buttons" less often. They won't be "driving you crazy" so much. You will have a greater parental authority allowing you to lovingly respond to crises, demands, and requests that arise.