Making Deposits in a Topsy-Turvy Bank
I spoke with a couple about making deposits into the Family Bank of Honor several weeks ago. They went home and put the discussion into practice. They made loving deposits of honor and grace into their Family Bank of Honor. Much to their surprise, these deposits resulted in a major improvement in their relationship.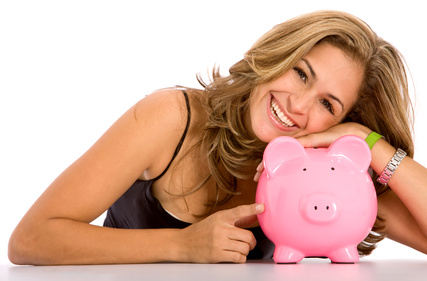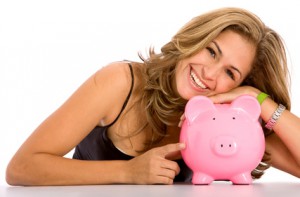 As we talked about their experience, they realized another important aspect of the Family Bank of Honor. When we think of making deposits, we often try to make big deposits…the bigger the better. However, in the Family Bank of Honor even small deposits carry tremendous value. Small deposits are of great value. In the economy of the Family Bank of Honor, even a deposit of one cent is worth a million bucks! Consider a few examples.
Greeting one another with a smile seems like a minor thing. But it communicates the joy you feel in the presence of your spouse. It reveals the affection and admiration you have for your spouse. It tells your spouse how much you desire their presence in your life. That's worth a million bucks.

Holding the door for your spouse seems like another penny deposit. But, by arriving at the door first we have established the right to enter first. By holding the door for our spouse, we give up our right and allow them to enter ahead of us. We have placed them ahead of us; we have made them "as more important than ourselves." That is worth a million bucks.

Offering to get your spouse a drink as you get your own drink seems like a minor penny deposit. But that penny deposit informs your spouse that they are on your mind. You are concerned about their needs and their desires. By offering to get them a drink, you have proclaimed that their needs and desires are important to you. You have voiced a willingness to meet those needs and desires. And that is worth a million bucks!

Letting your spouse pick the activity or the movie for a night seems like a slightly bigger deposit than those listed above, but still only a nickel deposit. However, this nickel deposit represents a personal sacrifice, a giving up of your desires so you can satisfy the desires of your spouse. It communicates that you value your spouse's interests as much as (and at times more than) your own. You care so much about your spouse that you are willing to give up your own interests and desires to satisfy your spouse's interests and desires. That is definitely worth a million bucks.
You get the idea. A simple, inexpensive, penny deposit in the Family Bank of Honor is actually worth a million bucks to your relationship. The more you make these deposits, the richer your marriage will grow in intimacy and health. Now that's worth a million bucks!