Mothers Need the Village Too
The African proverb teaches us that "it takes a village to raise a child."  Usually we believe this proverb teaches us children need a community of different people interacting with them for them to experience and grow in a safe environment. That is true; but, a recent study presented at the annual APA convention expands the meaning of this proverb to include the supportive village mothers need in the workplace as well. Let me explain.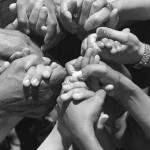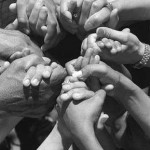 Dionisi & Dupre conducted an online survey with 146 working mothers and their spouses. They asked the mothers about their experience in the workplace and their feelings of effectiveness as a parent. They asked their spouses about the parenting behaviors of the mothers. They found that experiencing rude behavior at work was associated with parenting behaviors that included high expectations for behavior, demands that their children follow the rules unconditionally, little feedback or positive nurturance, and harsh punishment for even small mistakes. In other words, when women were treated with disrespect, impoliteness, or ignored in the workplace, they exhibited more demanding and less nurturing behaviors toward their children at home. When a mother's  workplace village ignored them, made derogatory remarks about them, robbed them of credit due for hard work, or blamed them for some mistake, they exhibited harsher and less relation-oriented behavior toward their children in the home.
These "low-intensity negative behaviors" (disrespect, impoliteness, blame, stealing credit, derogatory remarks, ignoring)n experienced in the workplace village "eroded" the mother's sense of competence.  They then went home and were more likely to treat their children in demanding and harsh ways with little feedback and nurturance. These negative parental behaviors have been associated with many negative outcomes like aggressive behavior outside the home, difficulty in social situations, increased depression or anxiety, and poor self-control. To summarize, how the village treats the mother impacts how she interacts with her children which impacts how the children mature and act in the community. It's not just the children who need a village for experience and safety. The children also need a mother who has a village that provides her with support, encouragement, and safety. I guess it really does take a village to raise a child…and that village needs to treat mothers with respect to have the best outcomes possible!