One Key Factor Promotes Lasting Relationships
One key factor promotes lasting relationships. What? At first I was surprised then curious…so I read on. They key factor promoting lasting relationships was confirmed by a team of researchers from the University of British Columbia. They had analyzed the data on "thousands of couples" involved in two large British surveys and the Gallup World Poll.  After accounting the couples' ages, gender, income, and health conditions, they "found"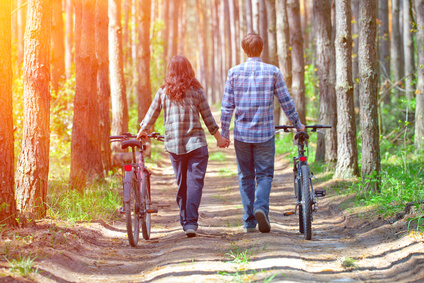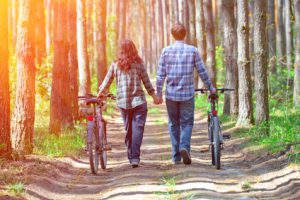 one key factor promoted lasting happiness marriages and relationships. One key factor! Specifically, happiest couples all said their significant other was their closest friend. In other words, having a deep friendship with your spouse increased happiness and life satisfaction (Read Science says lasting relationships rely on a key factor for more).
Other researchers have confirmed this finding. In particular, Dr. Gottman noted that the "determining factor in whether wives and husbands feel satisfied with sex, romance, and passion in their marriage is, by 70%, the quality of the couple's friendship!" That's right, friendship in marriage even improves sex life! (Read Improve Your Sex Life…BEFORE You Hit the Sheets) Gottman even identifies the building blocks of friendship in marriage: building love maps, sharing fondness and admiration, and turning toward one another to work as a team. So, if you want your spouse as a best friend and if you want happiness in a lasting marriage…
Enhance your love maps. A love map contains all the relevant information about our partner's lives, from birthdays and anniversaries to greatest fears and dreams. It represents what we know about our spouse's physical, emotional, mental, and spiritual life. Of course, love maps needs constant updating as the experiences and feelings that make up our maps change as we go through life. So take time to talk with your spouse every day. Find out about their day, their challenges, their joys, their sorrows. Learn about them. If you're stuck on how to do this, try the "20 question game" in this short article on love maps.
Sharing fondness and admiration builds friendship as well. Sharing fondness and admiration is a habit of mind in which a person identifies and verbalizes appreciation for their spouse on a daily basis. This may be as simple as saying "thank you" for what your spouse did during the day or as intimate as noting character traits that you admire in your spouse. You can make fondness and admiration a part of your marriage with a simple math equation (Don't worry, it's not new math!).
Turning toward your spouse rather than away involves responding positively to their requests for attention, affirmation, affection, or connection. Of course friendship grows when spouses respond to one another's bids for connection on a regular basis rather than turning away. Gottman actually found that couples who turned toward one another 86% of the time remained married after a six year period whereas couples who divorced in that time period only turned toward one another 33% of the time. Responding to our spouse's builds friendship. Turning away because of preoccupation, lack of concern, or just putting our energy elsewhere destroys friendship (Read RSVP for Intimacy in Your Family for more info on turning toward).
The one key factor in a happy, lasting marriage is friendship. If you want a happy, lasting marriage, keep nurturing the friendship you have with your spouse. Build that friendship by enhancing your love maps, sharing fondness and admiration, and turning toward one another every day…starting today!