Are You Teaching Your Teen to NOT Talk with You?
Most parents want their teens to talk with them. They long for intimate conversations and fun interactions with their teen. But, teens are notoriously secretive.  They are becoming their own person and may avoid talking about certain things with mom and dad. When all is said and done, however, teens really do want a relationship with their parents. They want to talk with their mom and dad. They don't want to "be talked at" or "talked down to," but they do want to "talk with" their parents. Unfortunately, parents may respond to their teen in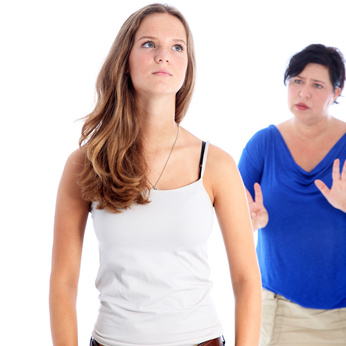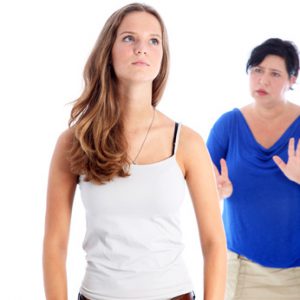 ways that teach their teen NOT to talk to them. They may actually encourage greater silence and secretiveness in their teen by responding to their teen in certain ways. For instance, here are five ways parents can inadvertently increase their teen's secretiveness.
Making mountains out of mole hills. If everything becomes a big deal when your teen approaches you, they will talk less. Our teen is less likely to approach us when we respond with statements like "I can't believe…" or "What were you thinking?" or "Why would you…?" or "You know better than…." These responses may cause your teen to feel inadequate and unaccepted. Also, if we yell and get upset when our teen tells us something, they begin to believe their actions and emotions overwhelm us. They may stop talking to us in an attempt to protect us from becoming overwhelmed. I've heard many teens say, "I can't talk to my Mom. It's too much for her. She just can't handle it."  Making mountains out of mole hills will push your teen into silence around you, especially when an important issue arises.
Giving your teen only partial attention. Our teens crave our attention. They don't admit it, but it's true. They want our approval. They long for our recognition. If we focus on the TV or the paper or a video game when they want to talk with us, they will give up and quit trying to talk with us. When we divide our attention between them and the football game or them and "Candy Crush" they will decide we do not value them. They will give up seeking our advice and become more secretive. If you want your teen to talk to you more, give them your full attention.
Not keeping their confidence. I have seen too many examples of parents talking about their teen's difficulties on Facebook or with friends in public places. Why would a teen talk with a parent who does not keep their confidence? Would you talk to someone if you feared they would spread your "dirty laundry" all over the neighborhood…or internet? Learn to keep your teen's confidence. Be faithful and confidential.
Giving lots of lectures. Our teens really don't like lectures. Do you? Their eyes glaze over and they tune out. They hear the sound of Charlie Brown's teachers: "Wa wa wa wa wa." They focus on how irritating the lecture is. Lectures just don't work. Keep it short and sweet. Better yet, listen! Then, after you have listened, listen some more!
Pushing them to talk. You really can't push your teen to talk with you. The more you push, the more they dig in and refuse to talk. In addition, your teen is going through a developmental stage of "differentiation." They are separating from you as their parent and becoming "their own person."  This demands a lot of self-reflection and exploration. They naturally become quieter in regards to their parents. Parents actually find the most conversation with their teen occurs when they can accept the changing relationship and periods of silence. So, quit "badgering" your teen to talk and simply provide a safe and supportive environment where talking comes natural. Don't worry, in a safe and supportive environment you will find your teen slowly opens up.
These five actions will push your teen toward silence and secretiveness. But, they also give you a hint about ways of getting them to open up and talk more.  Don't miss next week's blog in which we will look at actions you can take to encourage your teen to talk with you.