Keep Your Marriage Great with this 7-Minute Exercise
Research from Northwestern University (Read the research here) suggests engaging in a simple 7-minute exercise following conflict can help couples "keep that loving feeling" alive.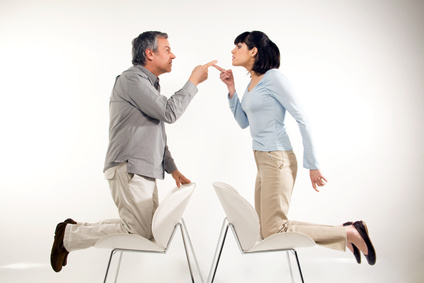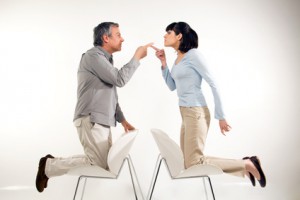 In this two-year study, couples who completed three-seven minute writing exercises in the second year of the study were less distressed by disagreements and maintained a higher level of marital satisfaction than those who did not do the exercise. Think about it. A simple seven-minute exercise helped couples stop ruminating about the conflict, reduce conflict related stress, maintain a high level of marital satisfaction, and preserve marital quality. I don't know about you, but taking 21 minutes a year to keep the quality of my marriage high and the stress in my marriage low sounds like a great investment! So, if you want to keep your marriage strong, do this simple 7-minute exercise.
Think about and write a brief summary of a specific disagreement you had with your spouse. Write this summary from the perspective of a neutral third party who wants the best for all involved (you, your spouse, and your family). How might this person think about the disagreement? How might he or she find the good that could come from it?
Almost everybody finds it challenging to keep this third-party perspective at all times. In your relationship with your spouse, what obstacles do you face in trying to take this third-party perspective, especially when you're having a disagreement with your partner? Write down the obstacles.
Despite the obstacles to taking a third-party perspective, people can still successfully do it. Over the next week, please do your best to take this third-party perspective during interactions with your partner, especially during disagreements. How might you be most successful in taking this perspective in your interactions with your partner over the next week? How might taking this perspective help you make the best of disagreements in your relationship? Write down your ideas.
In the Northwestern study, couples only completed this exercise three times in one year and found it helpful. I would suggest doing it more often so you can make it a mental habit. After all, it only takes 7-minutes. Why not complete this simple 7-minute exercise two times per month? That's 14-minutes a month to preserve the quality of your marriage. By the way, quality in your marriage translates into greater happiness, more satisfying interactions, and a higher quality of sexual intimacy. 14-minutes a month can help with all that? Come one! That's an investment well worth the time!