Teach Your Child Self-Control
Parents want to raise children who have self-control. And why not? Science has shown that self-control offers many life changing benefits.
People with self-control make better choices. Better choices lead to fewer negative consequences and greater happiness. Better choices can also lead to more success—better grades, better jobs, more money, better health, etc.
People with higher levels of self-control "stick to" their morals. They exhibit greater honesty and live with greater integrity.
People with self-control resist temptation. They have better mental focus. In other words, unimportant distractions do not draw them away from important tasks…which takes us back to the first benefit noted above.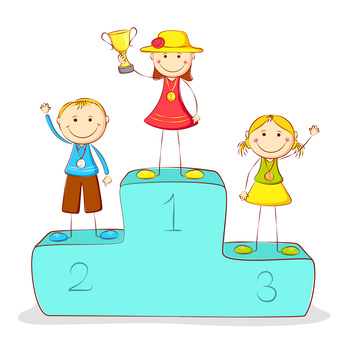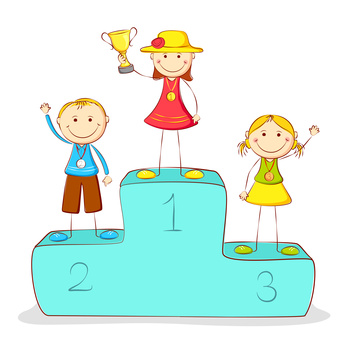 As parents, we want our children to experience the benefits of self-control. The real question becomes: how can we teach self-control to our children? Here are six ways to do just that!
Play games. Depending on your child's age, you can play any number of games to promote self-control. "Simon Says" and "freeze tag" teach self-control. Checkers, Chess, and Battleship teach children to think ahead and consider consequences, an important aspect of self-control. Board games of all kinds teach children to "wait their turn," which takes enormous self-control. Don't forget pretend play. Developing a make believe character who engages in an imaginative activity demands planning, consideration of consequences, acting out emotions, problem-solving, and cooperation…all aspects of self-control.
Encourage self-talk. Self-talk offers guidance and encouragement through difficult tasks. Self-talk keeps children mindful of their desires and focused on their goals. Over time, self-talk becomes an inner voice prompting us to focus, move toward our goals, and ignore distraction. That inner voice promotes self-control.
Teach healthy distraction. When children feel a growing anxiety or anger, healthy distraction can help. It can help them control their anxiety and allow them to respond wisely—from personal integrity, rather than with a rash emotional reaction. Teach your children healthy ways and healthy times to distract themselves. This involves giving them some specific physical or mental action to take. "Sing your favorite song to yourself" or "think about what you enjoyed most on our last vacation" will work better than "just think about something else." "Build a space ship with your Legos" will help more than simply "go play."
Turn off the TV. TV watching will not teach the important skills involved in self-control. It does not encourage "waiting your turn," thinking ahead, or focusing. Interactive social games and social interactions teach these skills. Turn off the TV and refer to #1.
Maintain age appropriate expectations. Adjust your expectations to match your children's age. Your 6-year-old will not have the same level of self-control as your 12-year-old…or your 16-year-old. Your 6-year-old will need more hands-on assistance, which will slowly change to more verbal prompting as she moves toward puberty and adolescence. Age appropriate expectations include age appropriate discipline. A toddler who won't sit still in a restaurant requires different instruction than a 12-year-old who won't sit still in the same situation.
Do not assume a lapse of self-control is just bad behavior…listen. Allow your children to explain their choices and actions. Listen carefully to determine if they have an unmet need and teach them how to address that need. Listen for emotions that need soothed and help them learn to soothe them. Listen for motivations and intention that represent positive values and reinforce them while teaching appropriate ways to implement those motives and intention. Don't assume a lapse in self-control is bad behavior…listen.
When you implement these 6 actions, you will encourage greater self-control in your children…from toddler to teen!