I'm Afraid to Discipline
I was speaking to a young father about parenting and discipline. He knew his children often misbehaved even when he was present; and, he wanted to learn how to "be a fun guy" while remaining an authority. As we spoke, he made a telling statement. "I have a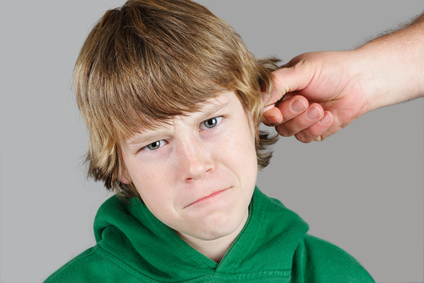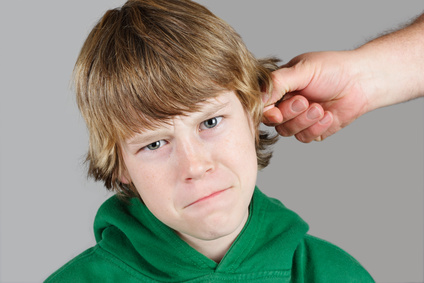 problem being stern," he said.
"Why?"
"I don't know. I guess I'm afraid my kids will get mad and not like me anymore. They need my love more than my discipline anyway, right?"
This young father verbalized something many parents believe and feel but fear to say. Discipline is hard work. It takes effort. It can easily arouse our fears and insecurities. Here are a couple of fears we might experience as we discipline our children.
The fear that our children will get mad at us and, as a result of that anger, our relationship with them will somehow be damaged.
The fear that our children will rebel even more because we have set a firm limit on certain behaviors.
The fear that our children will no longer like us and we will "lose them."
The fear that our children will not recognize how much we love them.
The fear of experiencing our own emotional pain when we witness our children in distress and discomfort, even if discipline is deserved.
If we allow these fears to control our parenting, we have abdicated our parental authority and influence. We have relinquished our authority to guide our children. We have renounced our influence to help our children learn what is right and wrong. We have abandoned our children to make life decisions for which they lack sufficient experience and knowledge. We vacated our role as an authority to constrain their dangerous behaviors and protect them from negative influences. We have lost the opportunity to help our children struggle with life values and beliefs. We have surrendered, bailed out, left our children high and dry with little to no protection or guidance.  Our children will ultimately realize that vacuum that we have left unfilled and seek out a way to fill it with the opinions and beliefs of peers, other adults who may hold different values than we do, or misguided behaviors that will make them feel accepted by someone. Ultimately, they recognize our fear to discipline as a lack of love.
A loving parent does discipline. Loving parents risk their children's anger and endure personal discomfort in order to guide them toward values that can create a healthy and happy future. When you think about it, really good parents love their children too much to not offer stern discipline when necessary. After all,…
Stern discipline is one part of our expression of love.
Stern discipline protects our children and teaches them to protect themselves.
Stern discipline helps our children determine and internalize personal values and beliefs that can bring true happiness. We, as parents, become the sounding board, the "other side of the debate," during their internal struggle to determine personal values and beliefs.
Stern discipline strengthens our relationship with our children. It allows them to see us as authentic people of integrity. They will observe our struggle to discipline while we continue to stand for what we believe is right behavior and interactions. And, our children will respect us for that.
Without stern discipline, I am afraid our children will wander down the path to self-destruction, addiction, disrespect, and arrogant opposition to authority. Of course stern discipline must be balanced with love and acceptance, listening and understanding, grace and respect. Nonetheless, without stern discipline, our love has fallen short…and the consequences are dire.