Are You Manipulated or Accepting of Your Child's Emotion?
"No, you can't have a cookie. We're eating supper soon." As soon as the word "no" came out of my mouth, my daughter's eyes watered, her lower lip protruded, her chin began to quiver and a tear gently rolled down her cheek.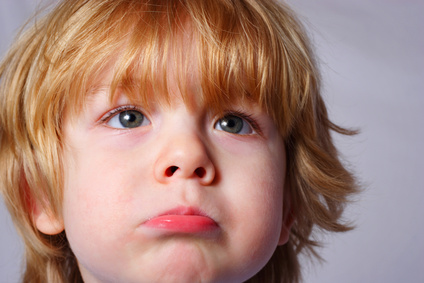 I watched…my heart went out to her…what should I do? 
"Give me your cell phone. We told you not to text past 11 pm and you did. Now you've lost your phone for the weekend!" My daughter heard the words and gave me the death glare. "Fine," she barked before throwing her phone onto the table, turning away and stomping up the stairs. "I guess I'll never talk to my friends again." Her anger was palpable. What is the best response?
Each scenario brings the parent to a decision point…how do I respond to my child and their emotion? We hate to see our children suffer. We do not like to see them cry, miss out on something they really want, or hurt because of unfulfilled desires. We dread the times when our children become angry with us. We don't want their anger to jeopardize our relationship. We just want "everyone to get along." We long for close relationships filled with joy and untouched by moments of anger or disappointment. Unfortunately, emotions happen, and not just happy ones. We will experience our children's sadness, anger, disappointment, hurt…. The question is: how do we respond when those negative emotions arise? Do we allow those emotions to control us? Manipulate us? When our children poke out their lower lip and fill their eyes with tears, do we give in and let them have what they want so we don't have to watch their hurt and disappointment? If so, we have allowed their emotion to manipulate our actions. Do we yell after our children, filled with anger because they reacted to our discipline in anger and stomped away? If so, their anger has manipulated our response. When we allow our children's emotions to manipulate our response, we teach t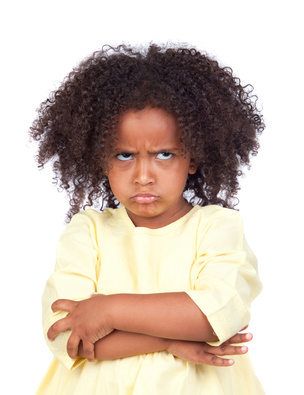 hem that we are more concerned about their "feeling good" than we are about their character and integrity. We teach them that their emotions are more powerful than us. We teach them that their emotions are more powerful than truth and discipline.
Or, do we accept their negative emotions? Do we acknowledge their emotions, empathizing with them while still upholding our limit? When our children pout and cry, we can accept their disappointment and hurt by simply saying, "Yes, I know it's disappointing not to get your cookie now; but you still have to wait until after supper." When our children throw down the phone and stomp up the stairs, we can accept their anger. Let them be angry and realize that they have still complied with the limit by giving you the phone. Later, after they have calmed down, you can talk to them. You can acknowledge their anger, empathize with the frustration of losing privileges when rules are broken…and explain that a natural result of breaking the rules is losing privilege. As we accept our children's negative emotions we allow them to learn how to manage those emotions. We teach them that there are uncomfortable, even painful, consequences to misbehavior. We teach them that the truth, their good character, and our love are all stronger and more important than "feeling good" or "getting my way all the time."
So, which do you do? Do you allow your children's emotions to manipulate you? Or, do you accept their emotions—acknowledge and empathize with their negative emotions while still holding the line and responding in love? Acceptance may be the harder route, perhaps even the gracious path, but it produces the priceless fruit of a self-disciplined, maturing child.