Parents, Do You Bail, Pounce, or Let 'em Suffer
I reread the story of the Prodigal Son the other day. You might recall the story…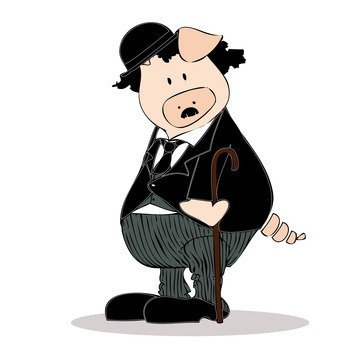 a son asks his father for his inheritance. This loving father gives his son his inheritance, no questions asked. The son leaves home and blows the whole thing on wasteful living. He ends up broke, without friends, and working one of the lowliest, dirtiest jobs possible. Of course, he eventually "comes to his senses" and returns home expecting to become a servant in his father's house. Instead, he finds a compassionate, gracious father who restores his status and position in the family. I have always loved contemplating the father's loving response when the prodigal returns home. However, this time I was captivated by the father's actions during the prodigal son's time away. Think about it. The prodigal son's father may have known how his son wasted his money. He likely knew that his son was lonely, broke, working in a pig pen, and longing to eat the pig's food.
At that point, the father had a choice. He could have sent his son some money. I'm sure he hated to see his son suffer. Like most parents, he probably hated knowing that his son suffer from an extreme need that he had the resources to relieve. In response, the father of the prodiga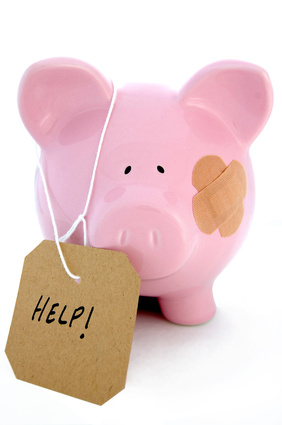 l son could have sent his son a sum of money with a note attached—"Son, I know that times are hard so I sent you some money to help make ends meet. You are always welcome home." What do you think the son would have done if he had received money from his father? Most likely, he would have wasted that money on "crazy living," just like he did with the inheritance.  The father's bail out would have robbed his son of the opportunity to learn from his mistakes. This temporary relief would have led to more long-term suffering. On a lesser note, the father would have lost more money. More significantly, the father would have to watch his son continue to spiral out of control and suffer the consequences of bad choices.
Of course, the father could have simply put up with his son's situation. He could have endured his son's misbehavior and grumbled to himself about how agitated he was by his son's behavior. He might have become more and more frustrated as his son continued to waste money and spiral into bankruptcy. He could have allowed his bitterness to grow as he contemplated how his son had "taken advantage" of his kindness and generosity. When his son finally did return home, he could have waited at the top of the driveway—arms folded, tapping his foot; and, when his son confessed his wrong-doing and apologized, the father could have pounced.  He could have released all that pent up anger and frustration, unleashing a torrent of "I told you so's" on his son. He would be justified in yelling, lectu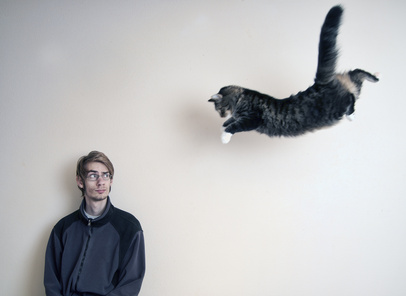 ring…and maybe even calling out a few names. Unfortunately, his son would have quit listening. Once again, the father would have robbed his son of any opportunity to learn from his mistakes. His son would turn his focus onto his father's behavior…"This is why I left in the first place;" "all he ever does is yell at me;" "I can never satisfy him;" "I don't know why I ever came back I the first place." In the midst of all this, the son would never consider his own inappropriate misbehavior. By redirecting the son's focus from his own misbehavior to the father's emotional pouncing, the father would have successfully robbed his son of the opportunity to learn. His son may have even turned around and returned to the pig pen while the father continued to lecture and yell.
This father, on the other hand, allowed his son to suffer the consequences of his misbehavior. This father showed great wisdom. He allowed his son to suffer for his misbehavior. He did not step in to save the son from painful consequences. He did not lecture, yell, and scold. He simply witnessed the consequences, allowed the suffering, and waited for his son to realize the pain of his misbehavior. He may have empathized with that suffering, but he did not bail him out. He held onto the faith that his son would learn from his mistakes and the consequences of that mistake. He trusted his son to learn…and allowed him the time to do so. As a result, this son learned a valuable lesson about choices and consequences. He learned even more about the strength of his father's love and acceptance.
We face similar choices with our children every day. Sometimes it is best to let our children experience the pain and discomfort of their bad choices, even when our heart aches to watch them suffer. If we bail 'em out, they will never learn. If we pounce on them with yelling, lecturing, and scolding, they will never learn. But, if we let 'em suffer now and again, they will learn a valuable lesson about behavior, love, acceptance, and obedience.