What I Learned at Family Camp-2012
I just got home from a wonderful weekend at
Camp Christian
. Jim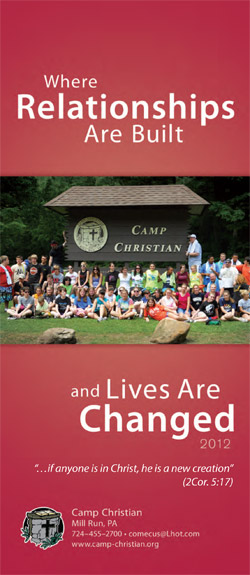 and Terri Jones organized a relaxing and inspiring weekend for the family. I enjoyed seeing old friends, making new friends, and getting the opportunity to speak about "The Wanted Family." One of the joys of speaking is the insights and ideas other people share with me after the session. Since everyone did not get to hear these comments, I wanted to share a few with you.
In one session we talked about what we can say to our children and spouses when they leave for the day. Perhaps we could wonder out loud how God would reveal Himself to them during the day, or what opportunities God might provide for them to serve Him during the day. After the session, one person told me how they encouraged their child to think about the fruit of the spirit each morning. When their child asked about their external appearance—questions like, "How's my hair?" "Do I look fat in this?" "Do I look OK—they would answer the questions but also add comments about the internal fruit of the spirit—questions like "How's your attitude of gentleness today?" "How will you show kindness today?" "How's your peace today?" Wonderful advice!
I received another great piece of advice after a session in which we talked about taking time each morning to prime the day for God. One man told me how he had learned to intentionally and purposefully "put on the full armor of God" each morning. Each morning, he would go through the armor of God (Ephesians 6:11-18) and imagine putting it on for the day. He even challenged me to take the time to put on the full armor of God each morning for the next 21 days. A good challenge; I plan to take him up on that challenge…will you join me?
From another participant, I learned the joys of riding bikes as a family. I saw some families with children of all ages enjoying some family bike-riding. One particular mother told me of how much she enjoyed riding with her daughter. She noted how they could relax, get away from all the daily demands, and truly enjoy one another's company. And, in the process of bike-riding, her daughter would open up and begin to talk to her about the joys and struggles of adolescence. What a tremendous opportunity to connect and grow together. Great insight!
I even learned from the younger children at camp. (Aren't they the best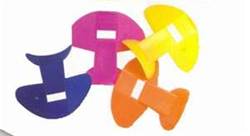 teachers sometimes?!) This year, the children taught me that God lifts me up when I get down. Thanks, I needed to hear that message. And, because it was taught in song, I'll remember it even longer. Thanks!
Finally, on a lighter note…we heard a wonderful "snoot flute" recital. Well, only one song, but it was really good. And how many people get the opportunity to hear a song played on a "snoot flute" by a real "snoot flute master?" If you ever get such an opportunity, I guarantee it will be a joyous moment you will never forget!
As you can see, we had a great time at Family Camp. We enjoyed time meeting with friends, playing games like carpet ball and 9-square, going to "Paradise" for a swim, and learning about God's design for the family. I want to thank everyone who was there for all the support, encouragement, and fellowship. Look forward to next year!