A Therapist with Separation Anxiety
My wife and I are both th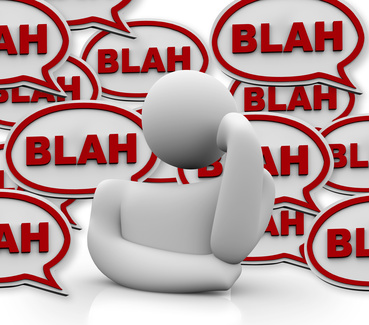 erapists. We love our work, but there are drawbacks when it comes to as psychobabble) and they turn it back on us from time to time. Let me give you a brief example. My wife and I left our children at home overnight for the first time a couple of weeks ago. They were ecstatic…and practically pushed us out the door. The more they pushed, the more I voiced concern. My youngest daughter just rolled her eyes. Just for fun—you know, trying to get a laugh—I decided to call the house when we were about two miles from home. My youngest daughter saw my name on the caller ID and answered the phone. Our conversation was brief and I tried not to laugh the whole time we talked. Our conversation went something like this:
"Just calling to check in," I teased. "Are you OK? Is everything going well?"
"Dad, you just left 2 minutes ago! What, are you a therapist with separation anxiety?"
There it was…psychobabble turned against me. Although her comment was funny, it made me think. Parents raise children to let them go. That may well be one of the hardest aspects of parenting. We invest time, energy, material resources, and emotions into raising our children and teaching them to become responsible, independent adults…then, we let them go. Maybe my daughter is wiser and more mature than I like to admit. Maybe there is a little separation anxiety.
Of course, that process of "letting go" doesn't happen overnight. It begins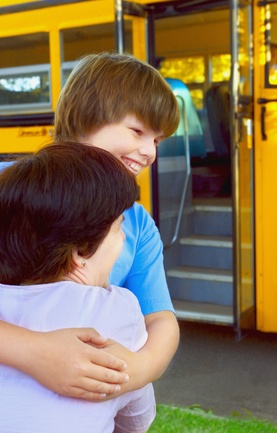 early, earlier than most of us really like. And, "letting go" is usually initiated by our children. They initiate it by running off to play with friends at the playground rather than letting us push them on the swing…or, listening to their 3rd grade soccer coach more than they listen us, even though the coach says the same thing we do. These periods of "letting go" expand to include weeks away at camp, long secretive phone calls with friends, going out on dates with people we have minimal knowledge about, gaining a driver's license…all steps in letting go and learning to accept a little "separation anxiety." Throughout this process, a successful parent moves from control to influence in their child's life. Rather than forcing our children to do things our way, we slowly learn to loosen our grip and trust that they will follow the principles we have taught them. Rather than abandoning them to their mistakes because "they are leaving us," we support them and offer loving influence and encouragement while they make their choices. We surrender control over our children's lives and give away any control over how they use the gifts we have given them—the gifts of our time, energy, emotional involvement, and wisdom…our life itself. We trust them to make good use of those gifts. We pray that God will guide them in using those gifts wisely.  
No, it's not an easy process. We may struggle, but we gain something through the struggle. We become more mature, more like our Father. After all, it was God the Father who let His Son go…watching Him leave His home in heaven to make a life on earth. He watched His Son go all the way to the cross to carry out His plan of redemption. By doing so, He maintained a relationship with His Son that became even more intimate (if that is possible) and gained a whole new set of adopted children. So, maybe we become a little more like our Father as we let our children go. Maybe, we gain a little more intimacy with our children and an even larger family. Maybe…maybe I do have a little "separation anxiety," but….