Is Child Emotional Neglect Sneaking Into Your Marriage?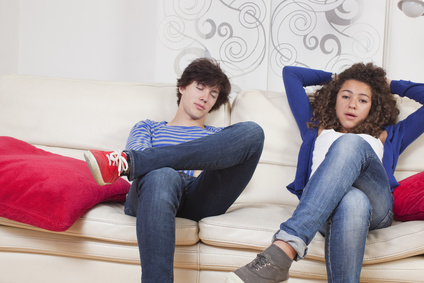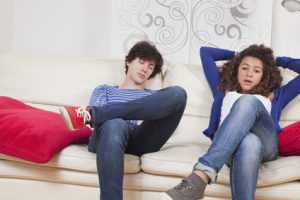 Everybody enters marriage carrying "baggage"—positive and negative experiences and learning from our childhood and premarital years. Sometimes that includes a childhood in which emotions were dismissed, avoided, or even punished. When that is the case, a person may have difficulty connecting with their spouse. Their spouse, as a result, may begin to feel emotionally neglected and distant from us. The emotionally avoidant spouse may also find themselves feeling emotionally neglected and distant as well.
Maybe you grew up in a home in which emotions were dismissed, avoided, or punished. If you did, you may experience it in your marriage in at least three different ways.
You may experience difficulty talking about topics that arouse emotions or make you feel vulnerable and exposed. In fact, you may feel as though you don't even have the words or vocabulary to discuss the deeper topics that arouse emotions. You probably minimize emotions and avoid them altogether. As a result, interactions with your spouse focus on surface issues like tasks that need completed, schedules, children's activities, or news events. Unfortunately, you don't have to be emotionally connected to have these conversations. You only have to be business partners, not emotionally connected. And, if these types of conversations make up the bulk of your marital interactions, you end up feeling just like business partners in your marriage…and that is a lonely marriage.
You or your spouse may feel lonely…even when you spend time with one another. Closeness and intimacy are built on emotional sharing. When you do not share emotions with your spouse, you effectively conceal an important aspect of yourself. You don't allow your spouse to completely know you. You hide your vulnerability and your need for support…and so build a wall of separation between you and your spouse. As a result, you and your spouse may begin to feel distant and disconnected from one another, like you really don't know one another. You both feel lonely.
You avoid any potential conflict. Nobody likes conflict. But avoiding conflict, or even the admission of discontentment, prevents you from learning new and important things about your spouse. It prevents you from voicing vital needs to your spouse. And the avoided conflict festers and churns until it overflows in anger, resentment, or hurt.
How can you break out of these patterns and gain an emotional intimacy with your spouse? Begin by coming together to learn new ways to interact, ways that will promote intimacy. Agree to work as a team to overcome emotional neglect from the past and build emotional intimacy in the present. The work you do together begins and ends with emotional expression. Then…
Become aware of your personal emotions. Take a break three to four times a day (once in the morning, at lunch, mid-afternoon, dinnertime) to reflect and identify any emotion you might be experiencing. You may find you're experiencing anything from nothing to boredom, contentment to agitation, joy to anger, happiness to sadness. Simply identify the emotion. At the end each day, review and identify those emotions you experienced during the day.
Label emotions as they arise. Learn to describe them. Pay attention to how you feel each emotion in your body. Do they expand your sense of self (like happiness does) or restrict your sense of self (like anxiety)? Do you feel any muscles tense (like your jaw or hands in anger)? Do you feel light or heavy? Do you feel your heart race? Your facial muscles tense or relax? How do you recognize an emotion in your body?
Identify the context of your emotion. Can you identify a priority it relates to? Does this emotion arise often in a particular place or in the presence of a particular person?
Practice communicating your emotions to your spouse. Try to communicate your emotions without judgment or blame. That's easy to do when the emotions are light, like happiness or excitement, but more challenging around emotions like anger or frustration.  
Listen to your spouse express their emotions in a nonjudgmental way. Listen for the priority, the intent, and the motivation behind the emotion. If the emotion is a more difficult emotion (like frustration, agitation, or anger), ask your spouse how you might support them through this emotion. And, in all instances, thank your spouse for sharing their emotions with you. It takes courage to open ourselves up and become vulnerable enough to share our emotions.
These steps may prove difficult. However, they will become easier over time. More importantly, the rewards of sharing our emotions are fantastic—a more intimate, satisfying, and loving marriage.