A Happier, More Satisfied Teen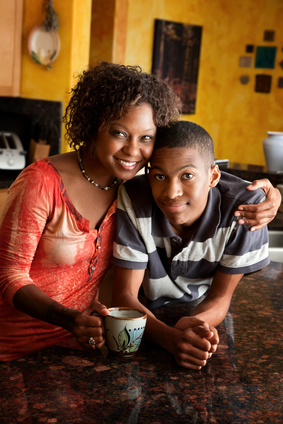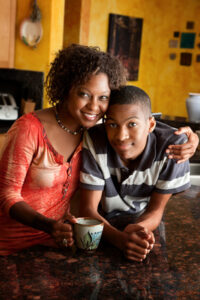 No…it is not an oxymoron to say a "happy, satisfied teen." Teens often get the bad rap of being moody, full of angst, and complaining about everything. But it's more myth than fact. Sure, they have times of moodiness (as do most adults). They may even complain…but I know many adults who do the same (including me). Still, teens do experience multiple changes in their physical life, social life, and psychological life that can create a sense of unhappiness and a dissatisfaction with life. But I have good news. A study led by an educational psychology professor at the University of Illinois, Urbana-Champaign discovered a great way to help teens become happier and more satisfied with life.
This study followed 200 teens between 14- and 19-years-old for 70 days. These teens took part in a 10-week learning challenge sponsored by GripTape, a non-profit organization working to "instill a sense of agency in young people." Each day, the participants rated how "purposeful they felt, how satisfied they were with their life, and the levels of positive and negative emotions they experienced."  The results revealed that feeling "more purposeful than usual on any single day was a unique predictor" of the participants' emotional well-being. In other words, when teens felt a sense of purpose, they felt better about themselves. They experienced a higher level of happiness and greater satisfaction with life. So, how can you increase your teens' sense of purpose and, as a result, increase their happiness and life satisfaction? I'm glad you asked.
Model a life of purpose. Our teens will emulate the life we model, so life a life of purpose. Think about the activities and interactions that give your life purpose. Your work or community involvement provides you with a sense of purpose. Volunteer work through your church or school provides you with a sense of purpose. Or your sense of purpose may derive from acts of kindness and service to neighbors and family members. Whatever it is, let your light shine so your teen can see it. Live your purpose with joy that your teen can witness.
Value kindness. Kindness represents a valuable purpose in today's world. We need people who act in kindness toward neighbors, acquaintances, and even strangers. Kindness, from holding the door open to a simple "thank you," has a powerful impact on our world and our individual lives. Model this simple action of purpose and encourage your teen to practice it as well.
Allow exploration. Teens find their purpose by exploring the world around them. Support them in exploring a variety of interests. Encourage them to explore through reading. If the opportunities arise, let them travel to other places to meet other people and witness other lifestyles. Exploration will help your teen gain a deeper understanding of themselves and find their purpose.
Provide volunteer opportunities. Volunteer opportunities are a wonderful way to explore and seek purpose. You can volunteer as a whole family or individually with your teen in a variety of ways. Depending on your teens' interests, you might volunteer at a food bank, in a nursing home, in your church worship band, through habitat for humanity…or simply in your neighborhood by helping others whenever a need arises.
Allow downtime as an opportunity for reflection. Our teens often experience a constant rush of activities. They run from school to sports to clubs to homework to church activities to the next item on the agenda with very little downtime. When they finally get the chance to sit down and rest, they delve into the world of technology. Still, no reflection. Sometimes our teens need a period of simple boredom, of looking for something positive to grab their attention. This downtime allows them the opportunity to seek out their passions and find their purpose.
You will have a happier, more satisfied teen if you can help them find a sense of purpose. Of course, your teens' sense of purpose will change and grow as they mature. But having a sense of purpose will increase their happiness and general satisfaction with life. "A happy, satisfied teen" is not an oxymoron—it's a teen with a sense of purpose, a goal worth striving for.