Use With Caution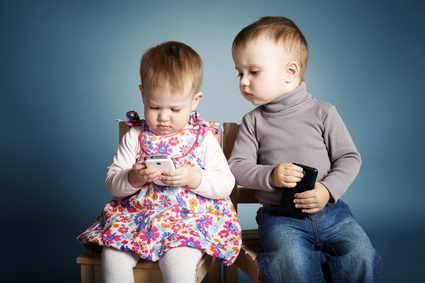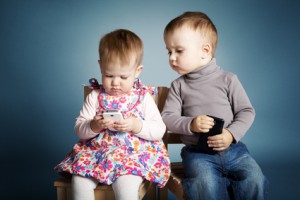 The cell phone, screen time, social media… we hear report after report about how each of these technologies impact our children. It's a complicated issue…and a huge issue for anyone raising children today. So when I come across new information about the impact of technology on our children, both positive and negative, I like to pass it along to you. Recently, I found two studies published in early 2023 that I wanted to share with you.
First, a study out of the University of North Carolina recruited 169 middle school students and followed them for three years to assess the impact of three social media platforms—Facebook, Instagram, and Snapchat—on their sensitivity to feedback. At the start of the study, researchers asked each participant how often they checked the three social platforms. The answers ranged from once a day to over twenty times a day. (Other studies have shown 78% of teens report checking their social media sites at least hourly and 35% report using a social media site "almost constantly.") Every year of the three-year study, participants underwent brain imaging sessions while completing a task to measure their brain activity when anticipating social feedback from peers.  This data revealed that children who grow up checking their social media more often become hypersensitive to feedback from their peers, their sensitivity to social rewards and punishment was altered. Becoming hypersensitive to peer feedback may increase a teen's tendency to give in to peer pressure—whether negative or positive pressure.
A second longitudinal study looked at the data from 506 children in Singapore. Specifically, the parents of the children were asked to report the average amount of screen time their 12-month-old children consumed on weekdays and weekends. The children were then divided into four groups based on screen time: 1) less than one hour, 2) 1-2 hours, 3) 2-4 hours, and 4) more than 4 hours.  At 18-months, each child underwent an EEG to measure brain activity. In addition, each child completed various tests to measure attention span and executive functioning at 9-years-old. After comparing all the data collected, the research suggests that the more screen time a child was subjected to as an infant, the greater the altered brain activity and the more deficits were noted in the measures of attention span and executive functioning. These deficits may translate into difficulty controlling impulses, difficulty sustaining attention, difficulty following through with multi-step instructions, and difficulty persisting in hard tasks.
Our children and teens go through sensitive periods of brain development. How screen time and social media are used during those times can impact their brain development and, as a result, their behaviors. With this information in mind, our children will benefit from careful monitoring of their screen time and education on the healthy use of screens.
Cell phones, screen time, social media…they are not going away. But we must teach our children to manage this technology for their healthy development. With that in mind,
Become a good role model in managing screen time and social media use. Remember, the internet can be a risk and an opportunity for your child, depending on how you and your children manage it. How your children manage it begins with how you model managing it in your own life.
Rather than constantly fighting your teen over screen time, encourage their involvement in physical activities. For instance, they might join a sport team, go for a bike ride, enjoy a "pick up game" with peers, or start using a gym membership. Read Take Your Teen From Screen Time to "Exer-Time" for more details on how physical activity alters the impact of screen time.
Don't use screens to distract your children. Instead, engage them in the restaurant while you wait for your food. Play games or talk in the car on trips (whether short trips to the store or long trips). Teach your children to find ways other than the use of screens to manage their boredom–things like card games, going for a walk, playing catch off a wall, playing music, writing, art, etc. Model ways of entertaining yourself that do not include screen time.
These three actions can start our children down a path of using technology in a healthy manner that will protect them for a lifetime.