Don't "Blow Up" Your Marriage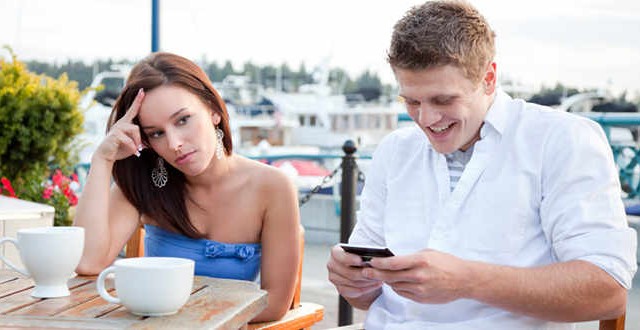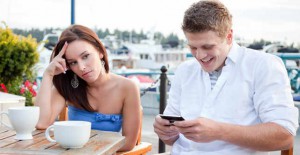 None of us want to "blow up" our marriage. But too many of us do "blow up" our marriage before we even realize it. How? By spending too much time on our cell phones, getting too caught up in social media, spending too much time scrolling. The "technical" term for this is technoference. It sounds benign, but the time spent on social media distracts from potential time with our spouses and families. It can lead to disconnection…and disconnection can lead to the "blow up." It's a dangerous pattern: distraction "blowing up" into disconnection that may "blow up" into dissolution or divorce. In fact, one survey (See Opinion: The biggest weapon of mass distraction in marriage? Your cellphone) found 62% of respondents felt technoference was a problem in their family. 45% thought it a problem in their marriage. 48% of respondents wished their spouse spent less time on their cellphone and more time with their children. Cell phones and the related technoference are blowing up our marriages.
A study conducted by the Mental Health Research and Treatment Center at Ruhr-Universitat Bochum offers a remedy to combat the effects of technoference. They confirmed the effectiveness of this remedy in a study involving 642 volunteers randomly assigned to one of four groups:
Group one reduced social media consumption by 30 minutes a day for two weeks.
Group two increased physical activity by 30 minutes a day for two weeks.
Group three replaced 30 minutes a day of social media consumption with 30 minutes of physical activity.
Group four didn't change a thing.
Before the two weeks, during the two weeks, and six months after the two weeks, participants responded to online surveys about social media use, physical activity, satisfaction with life, subjective feelings of happiness, depressive symptoms, and cigarette consumption.
The results? Immediately after the two weeks of changed behavior, the groups reducing social media use (group one) and the groups increasing physical activity (group two) showed a positive increase in a person's sense of well-being. A positive result, but the group that replaced social media use with physical activity (group three) showed an even broader positive result. This group experienced an increase in satisfaction with life, an increase in feelings of happiness, and a reduction in symptoms of depression.  Even better, these effects were still present 6 months later!
Interestingly, 6 months after the two-week behavior change, participants still spent less time on social media. Those that either reduced social media use or increased physical activity had reduced their social media use by 30 minutes at the six-month point. Those who had replaced 30 minutes of social media use with physical activity spent 45 minutes less time on social media and an hour and 39 minutes more in physical activity than they had prior to the experiment.
What does that have to do with your marriage? Less time on social media means less opportunity to phub your spouse, less jealousy, and more quality time with your spouse. To receive the full benefit seen in this study, replace those 30 minutes of cell phone usage with 30 minutes of physical activity with your spouse—go for a walk together, jog together, ride your bike and have a picnic together—anything to get physically active…together. Then, after two weeks take a personal inventory about how you feel personally and in your relationship with your spouse. You might feel so good about yourself and your relationship that you'll keep it up as a part of life. I hope so. So don't let technoference "blow up" your marriage. Accept a two-week challenge to replace 30 minutes of cell phone usage with physical activity with your spouse and see how it impacts your marriage. ENJOY your marriage, not your phone.