Help Your Children Get "Ready to Learn"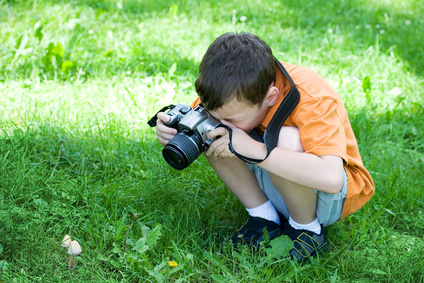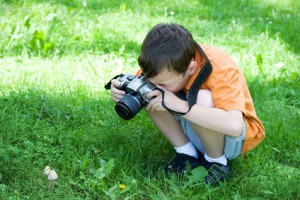 Learning can happen anytime and anywhere…not just in school. In fact, most learning probably occurs outside of school. Our children learn by watching us. They learn while playing. They learn everywhere. But if you really want to get your children "ready to learn" in more formal settings like school, a series of five studies out of Ohio State University offers a simple, yet powerful suggestion. In this series of studies, participants played a simple computer game in which one group saw "colorful images of unfamiliar creatures" later identified as "flurps" and "jalets."  They received no information about these creatures in the first phase of the study. They simply saw them. A second group played the game and did not even see the creatures.
In the second phase of the study, both groups received explicit instruction about "flurps" and "jalets." The researchers measured how long it took participants to learn the difference between them. The first group, who had previous exposure to the creatures, learned the differences between "flurps" and "jalets" more quickly than those who had no exposure to them. Simple exposure prepared them to learn.
In another study, participants would see the creatures in the middle of the screen and have to push a one button if the creature jumped to the left or a different button if it jumped to the right. No one told them that one category of creature always jumped left, and another category always jumped right. Surprisingly, participants did not recognize this difference while playing the game. Mere exposure did not teach them which creature jumped in which direction. But, that exposure did allow them to learn the differences between the creatures more quickly than a group who had received no exposure to the creatures. In other words, the exposure did not teach them about the creatures, it simply prepared them to learn about the creatures.
What does this mean? It means that merely exposing your children to new places and things prepares them to learn about those places and things. They may not learn from simply experiencing the new object or place, but the experience prepares them to learn about it more quickly when they receive actual teaching. In other words, you can prepare your child to learn by simply exposing them to new things. Here are some ideas to prepare your children to learn.
Go on vacation. When you go on vacation, your children encounter new places, new people, new foods, new ecosystems, new animals, new history, and more. Simply experiencing these things prepares them to learn about them in their school studies, readings, or family talks.
Listen to a variety of music. Don't get stuck in one style of music. Let your children experience a variety of music. Also, buy some toy instruments and let them play with them. Let them bang on the Tupperware, shake the toy tambourine, hum in the kazoo. As a result, they will be better prepared to learn about rhythm, melody, harmony, and instruments.
Play with sports equipment. Toss a ball around. Play catch. Swing a bat or a tennis racquet around. Run. Have fun. It will prepare your child to learn about sports when they get more serious.
Play board games and card games. Games can expose children to the concept of "chance" and numbers as well as strategy and more. Counting dice, counting moves, deciding if it's worth the risk to ask for another card…all these prepare a child to learn math and science skills.
Cook with your child. Measuring ingredients for pies or cookies prepares your child to learn about math.
These are just a few ideas. There are many more. Take the time today to engage your child in something new and get them "ready to learn." What activities can you think of that will expose your child to a skill that they will later learn as part of life?