The Digital Bedtime Story?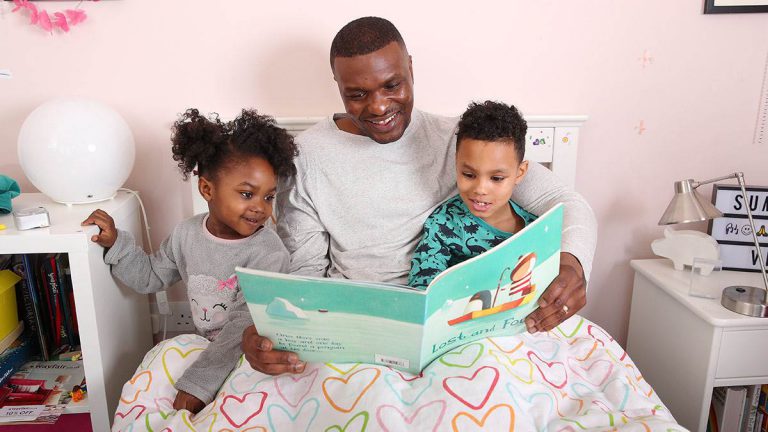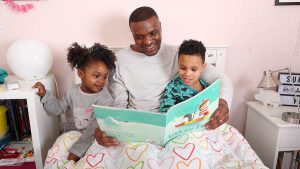 I love to read. When my daughters were young, I loved reading to them at bedtime. I also loved lying in the bed with my wife and children listening to my wife read Little House on the Prairie or The Chronicles of Narnia to our children. We read physical books to our children…you know, books made of real paper as opposed to e-books. I'm not sure we had the choice of using e-books when my children were young. Still, the smell and touch of the paper, the sound of a turning page…it all has a certain beauty to it.
Today, you might think to read bedtime stories from an e-book, a nook, or a kindle to your children. But before you do, consider this small study published in 2019. This study involved 37 parent-child pairs. The children were an average of 29-months-old. The researchers observed and recorded behaviors while these parent-child pairs read stories together. In fact, each pair read each story in three different formats: a physical book, an e-reading tablet, and an e-reading tablet on which the story was interactive (touching added sounds, enhanced pictures, read words).
After observing and coding behavior, the researchers found that parent-child pairs using e-readers battled for possession of the tablet more often than they did when using a physical book. Children moved so the parent could not see the e-reader more often, controlling the parent's ability to read. Children and parents touched the book more often, pushed the other person's hand away. Parents and children grabbed the book or attempted to move it out of the other's range as well. In other words, parent and child exerted more effort to control the e-reader. They exhibited more behaviors aimed at "managing possession" of the tablet.
Why? The researchers note that tablets are generally for solitary use. For instance, parents may use the e-reader as an electronic babysitter for the child, letting their play with it alone while they clean the kitchen. This may increase the difficulty of using it collaboratively as a pair. Children also love to explore what is generally off limits to them. So, when an e-reader, which is generally off limits to them or turned off so they cannot use it, is suddenly presented to them, they may want to possess it. The researchers also suggest that both parent and child may be "mesmerized" by the screens that invite each one into a solitary interaction with the screen. In other words, in the long run, we really do not know why parents and children battled more for control of the e-reader when they can collaborate and share with the physical book. Perhaps that will be the next study we read.
But, whatever the reason, physical books led to greater interactive sharing versus attempts to control and possess. I like what the author of Bedtime Stories in the Digital Age concluded after reviewing this information: "if our parent-child interactions shape our future behaviors (and they do), we might want to read physical books with our children. Doing so is a more collaborative, less controlling interaction."  And, if our world needs anything right now, it needs more collaborative, less controlling people. So, pick up a couple of physical books and enjoy reading them with your child.