A Child, A Dream or A Plan?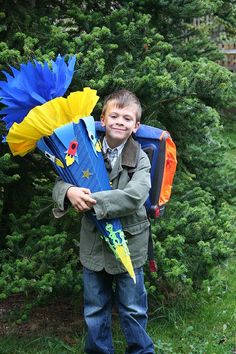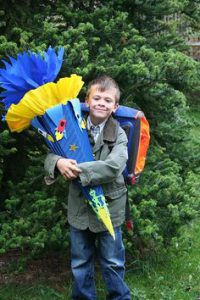 To have a child is to dream, to hope, to believe in a better world. Parents may be distressed and pessimistic about the future of so many things (the environment, the ability of people to care for and love one another, healthcare, etc.); but, when we fall in love and have children, we make an implicit statement of hope that the world can and will improve. Perhaps we have this hope because our children are born through our expression of love. They are a life created and nurtured by our love. Even more, like the Grinch's heart, our love grows "three sizes" even before our children breath their first breath and "three sizes" more when they return our love. With each infant giggle and toddler step, our hopes and dreams grow and rise on stronger wings of love.
But there is a danger in all this. Sometimes we begin to pin our hopes and dreams on a blueprint that we have secretly developed in our minds. We begin to focus on the perceived outcome of our dream, our blueprint, rather than our children's dreams. We may even label our child as the athlete, the teacher, the little mother, the future lawyer, or the senator based on the blueprint we have in mind. Our label, rather than an admiring and jovial epitaph to hold lightly, becomes etched in stone for all eternity. We start to believe that raising our child is like following the blueprint—carefully follow the blueprint and you will create the end result you always dreamed of and planned for.
The problem, however, arises from the fact that our children are not "the end result" of our neatly designed blueprints and plans. They are not products and outcomes but living dynamic beings in their own right. They will not be confined by our dreams. They have dreams of their own to pursue.
Our children are not the product of our carefully designed plans, but seeds planted in the soil nourished by our love, attention, and vision. They are the tender shoot that grows under the protection of the loving structure we provide. They are the young plants flourishing in the gentle rains and sunlight of our loving discipline. We don't really know exactly when the wildflower we call our children will bloom, what color it will be, or even what fruit it will produce. We only know that in the soil of our love and structure, they will grow strong and beautiful. They will reach for their own dreams…and we will support their branches.
Yes, Alison Gopnik is right. Parenting is much more like a gardener nourishing a wildflower garden than it is like a carpenter following blueprints. So, pick up your hoe and your fertilizer and start to nourish an environment in which your children can thrive. Then sit back and enjoy the beauty of who they become.