Hard-to-Swallow, But Amazingly Effective, Family Advice
Some of the best family advice I've ever heard wasn't even family advice. It was discipleship advice. And, it was given by a man who was single, even alienated somewhat His own family at the time He gave voice to this advice. Before I tell you the advice, I have to offer a warning. It's hard-to-swallow advice. It sounds foreign to our ears, dissonant with the prevailing cultural norms; but, it's still great marital advice. It comes in two parts. The first part of this hard-to-swallow marital advice is "deny yourself." I told you it's hard to swallow.  It's not popular advice. Practiced wisely, however, it will lead to a strong marriage and family.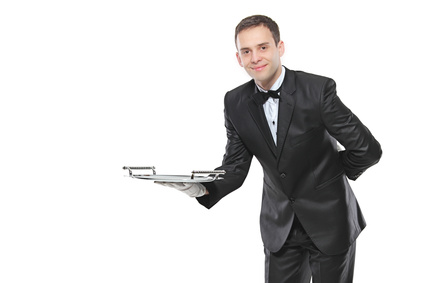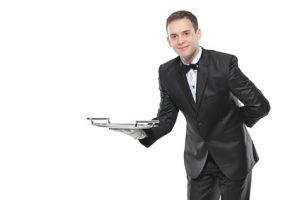 When you are completely honest with yourself, you probably know this advice is true. But we don't like it. Culture teaches us to watch out for "number 1" rather than "deny ourselves." Still, in our moments of self-reflective honesty, we recognize the inherent value of "denying ourselves" for families.  Think about it. Truly effective parents deny their own wishes and desires to meet the needs of their children all the time.
Parents deny their desire to go out whenever they want in order to stay home and put the baby to bed or feed them or care for them when they're sick.
Parents deny their own wishes for new shoes or some other purchase to assure their children have nice clothes for school or get that special dinner for their birthday.
Parents deny themselves of sleep so they can comfort a crying baby or care for their sick child.
Parents deny themselves of the opportunity to avoid those things they find disgusting or gross in order to change diapers and clean up vomit.
Parents deny themselves of an afternoon of ease in order to run children to activities, wash clothes, or prepare snacks for their children's visiting friends.
Parents deny themselves when they forget their own agenda for the moment in order to listen carefully to what sounds like child "ramblings" or to engage in child's play.
It's not just parents who deny self to express love in action and build a stronger family. Spouses do it as well. It can be seen in simple things like:
One spouse denying themselves by giving up control of the remote and watching what their spouse wants to watch.
Spouses denying themselves the freedom to go out with whoever they want whenever they want in order to accommodate their spouses' desires for a night together or because they want to ease their spouses' concerns.
Spouses deny themselves when they forget their own agenda in a conversation and focus on listening intently to what their spouse has to say.
Self-denial may be seen in more extravagant forms as well, like denying oneself of working extra overtime because it will take too much time away from family or being the first to offer forgiveness when a wrong is committed. The point is that healthy families practice self-denial in big and little ways every day. They "consider one another as more important than themselves" and "look not only to their own interests but to the interests of one another as well." Joseph Campbell expressed the idea of self-denial in marriage when he said, "Marriage is not a simple love affair, it's an ordeal and the ordeal is the sacrifice of ego to a relationship in which two have become one." And, from Joseph Campbell once again, "When you make the sacrifice in marriage you're sacrificing not to each other but to the unity of the relationship."  To paraphrase slightly, "When you practice self-denial in family, you're sacrificing the ego to a community we call family, you're building the unity of your family."