"You're the Worst Mom Ever:" A 3-Part Blessing
It's bound to happen, inevitable, unavoidable. Sooner or later you will set an age appropriate, loving limit on your child's behavior and he will get angry. He will become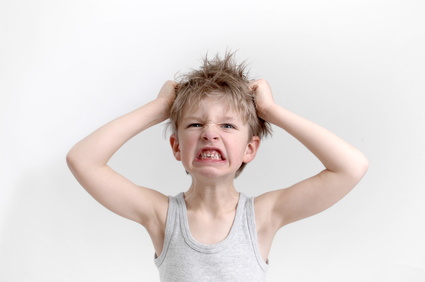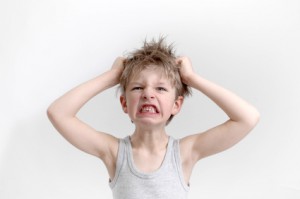 furious with you and argue. As a good parent, you will stick to your guns; after all, you know the limit is for your child's best interest. Suddenly your child will look you straight in the eye and say, "You're the worst mom ever. You're so mean. I hate you. I wish I lived somewhere else!" They may not use those exact words, but you'll feel the sting. They may not even say the words out loud, but you'll feel the laser cold stare they shoot at you. Really, it is unavoidable. It will happen. What's more important than when it happens is how you respond!
Children need to know their parents are bigger and stronger than they are.  They need to know their parents can and will survive their anger and harsh impulsive words. When your children blurt out the "I hate you…You're so mean" mantra, do not strike back.  Do not return anger for anger. Offer them a blessing instead, a blessing consisting of three parts.
Acknowledge their anger and frustration. "I'm sorry this is so frustrating for you" or "I can tell this really makes you angry" are the kinds of statements that acknowledge and empathize with your children's emotions. When you acknowledge your children's emotions, you children will know you care enough to hear and understand them. You do not fear their emotions. Instead, you accept their emotions…and them.
Confirm your continued love for them. You might simply say, "I still love you" or "I love you too much to let you (insert the behavior you're limiting)." Your children learn that even when you stare into their face of anger you love them. Your love is unwavering, not conditioned on their emotions or behavior.
Stick to you guns. Yes, the limit still stands. An age appropriate, loving limit does not disappear in the wash of your children's anger. It remains intact because it is securely grounded in your loving desire for your children's best interest.
Your children will learn several crucial lessons from this 3-part blessing. They will learn you love them. You are stronger than their anger. Their anger will not scare you away. And a loving limit remains, even in the face of anger. Give it a try…you might be surprised at the results.