You Gotta Be Kiddin' Me
I'm really not surprised by the findings of this study when I think about it…but it took four studies to bring this information to light. Unfortunately, it seems to be some of the common knowledge that has been lost over the last several generations. Research out of the University of Chicago—Booth School of Business explored the impact of sharing food on feelings of closeness, trust, cooperation, and negotiation. The findings from these four studies suggest at least three things. (Read the study here)
Eating similar foods with another person increases a sense of closeness and trust between them.
Eating similar food leads to greater cooperation, a greater willingness to compromise, and faster resolution of differences.
When a person gives information (in the form of a testimonial or advertisement), the information they give is trusted more when the speaker eats similar food as the listener.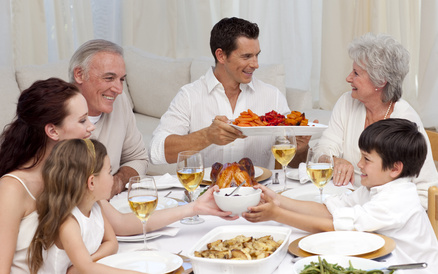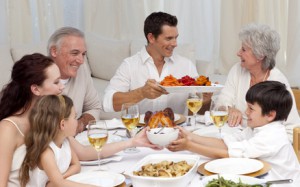 These studies were done in terms of business and the authors made several applications to business. But what does it mean for families? First, I think it reminds us that the family meal is a wonderful time to build closeness and trust. As we sit down with our families to a meal in which we all eat "similar foods," we can discuss ideas and happenings. We build trust. We cooperate and compromise in resolving minor differences.
Second, when you need to have a serious family discussion, put out some snacks to eat while you talk. Everyone does not have to eat the exact same food, but similar foods like "sweet" food, "salty" food, pizza (even with various toppings), noodles…you get the idea. By supplying similar food for everyone to eat, you create an environment geared toward:
Increased closeness and trust
Greater cooperation
Greater likelihood of listening to one another's points of view
A greater willingness to compromise and reach a resolution more quickly.
This may all sound silly, but think about a scenario with me. Your 17-year-old daughter has been consistently coming in after curfew. So, you set out some crackers and cheese before asking her to sit down to talk with you. You pour her a glass of her favorite pop and share crackers and cheese while talking about her growing up and becoming more independent, the continued need for curfew, what she wants, and what you want. Imagine that conversation as compared to one in which you sit down with her at a bare table to talk about curfews.
Which will promote defensiveness and which will encourage cooperation?
Which will contribute to arguing and which might encourage listening?
Which will likely lead to escalating emotions and which will promote remaining calm?
Which promotes asserting my needs and which encourages respecting one another?
The answer seems plain to me. Eating together can help us resolve our differences and reach an agreement more easily. It may not produce a miracle, but it can sure help reach a respectful understanding and connection. Give it a try and see what happens.