Driving Children or Leading Children
I read that General Eisenhower would demonstrate the art of leadership with a piece of string. After laying the string on a table, he would say, "Notice what happens when I pull the string; it goes wherever I lead it. Now watch what happens when I push the string; it goes nowhere at all—that's assault, not leadership." What a great quote on leadership…and parenting! Many parents drive their children rather than lead their children. Consider just three differences.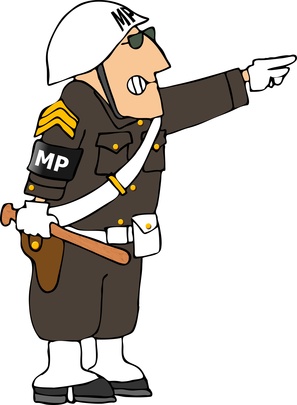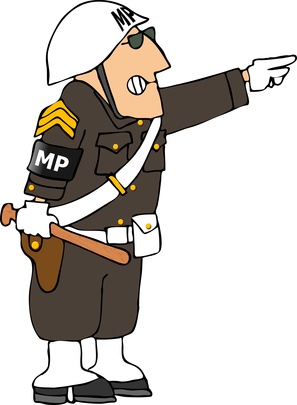 Prodding them or inspiring them. Parents who drive their children push them, cajole them, and prod them to produce, accomplish, and succeed. They often express dissatisfaction with a less than stellar performance. Parents who lead do so by example. Leading implies going ahead of them to show the way. A parent's leadership will inspire children to follow in their parent's footsteps. If you want your children to eat a healthy diet and exercise, do so yourself. If you want your children to exhibit respect, be polite yourself. Say "please" and "thank you" to them and others. Let them hear you say polite words often. If you want your children to go to church, enjoy going yourself. You get the idea. When parents drive their children, they push them into the unknown alone. A parent who leads goes before their child into that unknown. A parent who guides goes with their child into that unknown. Both leading and guiding create a sense of safety for children. Our children learn from our example, not our constant prodding and pushing. So, quit prodding and inspire them instead…take the lead.
Laying down the law or studying the book. Parents who drive their children focus on the rules. They lay down the law and demand compliance. Rules keep us on the straight and narrow, away from the evil influences around us. But, an overabundance of rules and a focus on the rules will send a message of distrust in your children, their knowledge of right behavior, their desire to behave appropriately, and their ability to do so. A focus on rules may also force children to break the rules just to establish their own independence. Parents who lead focus on relationship. Sure they have rules but they focus on a relationship with their children. They have become a student of their children. They constantly learn about their children's interests, friends, fears, vulnerabilities, dreams, etc. Parents who lead have an unquenchable thirst to know their children. Out of that knowledge, a parent can lead, motivate, and inspire their children to be their best.
Running away or running to. Parents who drive their children establish a strong authoritarian presence. Their children often respond to the authoritarian demands and expectations in one of two ways: rebellion or withdrawal. When children have parents who drive them, they shrink away from their parents' voice. Demands and rules cause children to shrink away in fear.  Authoritarian expectations cause children to shrink into a shell, withdrawing for fear of failure and never being good enough to meet their parents' expectations and so please them.  Children may also rebel in the face of the excessive demands and expectations of authoritarian parents. In order to "become their own person," they have to rebel. Parents who lead establish a strong authority based on relationship. Their children rise up to their parents' voice. They respond with confidence to the family expectation. They feel known and valued so they act more responsibly and respectfully.
We could go on, but let me ask you: do you drive your children or lead them? Do you push them into the unknown or lead them by example? Do you focus primarily on "laying down the law" or on "building a relationship" of mutual trust and respect…or both? Does your voice and presence cause your children to shrink or grow? Pull the string, don't push it. Take the lead!