What's On Your Summer Bucket List?
Wow! Summer always goes so fast. We have so many things we want to do as a family…so much to do and so little time. So, we made a family bucket list. Our bucket list includes:
   ·     Attend a summer outdoor concert.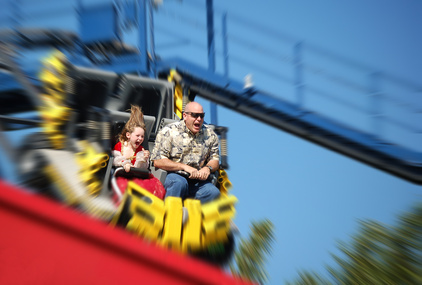 ·     Go to Ohiopyle for a picnic…or at least have a picnic. While near Ohiopyle, we want to check out Frank Lloyd Wright's Fallingwater. 
·     Go to the Zoo.
·     Attend a baseball game…Go Pirates!
·     Go to the wave pool.
·     Enjoy a day at a local amusement park like Kennywood. 
·     Eat an ice cream cone…or sundae at one of our favorite ice cream places.
Have a water balloon fight (is fight politically correct? Maybe it should read have a water balloon scrimmage).

Other ideas for a summer bucket list can include:
·     Going for a bike ride on the Rails to Trails.
·     Go to the Phipps Conservatory. 
·     Take a trip to the beach.
·     Enjoy sprinklers in your back yard or make your own slip-n-slide.
·     Catch a jar full of lightning bugs.
·     Go camping in your back yard.
·     Roast marshmallows on a campfire. Even better, add some chocolate and graham crackers to those marshmallows to make s'mores.
·     Plant a garden and enjoy the harvest!
 What activities do you have on your summer bucket list?