One Last Family Hoorah for Summer
I don't know about you, but summer flew by for me. It seems like last the schedule never slowed down. The plans for a long, slow, relaxing summer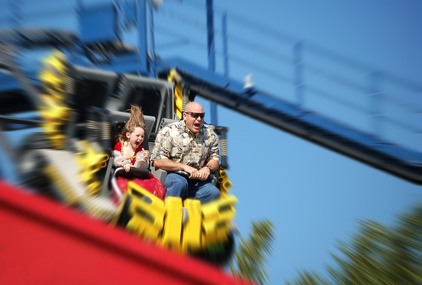 evaporated before they even took shape. School is just around the corner and I still have unfulfilled plans. But, I do have an idea. I won't get to do everything I want to do this summer, but I hope to have one last family fling. Maybe you would like to enjoy one last family fling too. Well, here are a couple of ideas.
     ·

        

Have a picnic in the back yard. Finish the picnic off with a bonfire and some s'mores. Invite some friends over to share in the picnic and s'mores. Play some games. Have a good time. Then, eat some more s'mores.

·

        

There are still some hot summer days left; so take a day off and head to the water park. You could take a day at a local water park or you could go to a nearby hotel that advertises an indoor waterpark. Make it a day or a weekend of enjoying family, water, and relaxation.

·

        

Do not forget about the amusement parks. Anything from a small local amusement park to a nationally known amusement park can provide great fun for the family. And, you can usually get some great fries, corn dogs, and hot sausage (my favorite part of the amusement park, by the way).

·

        

Perhaps you have wanted to take that trip to the beach, the lake, or the woods. Well, now is your chance. Book a small cabin, yurt, or campsite, take off early on Friday, and go to the beach, lake, or woods. We enjoyed a couple of nights in a yurt near Washington DC this summer. It was an affordable way to ge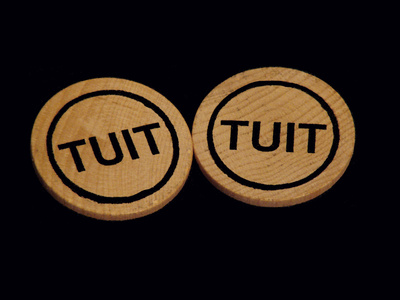 t away and still get to see some of the museums and monuments in DC. You can do the same for the lake or the beach.

·

        

As we roll through August, many communities will celebrate their community festivals. Community festivals provide a great time for a family hoorah. Many communities celebrate the end of summer with parades, food, activities, and even concerts to enjoy without even having to leave your neighborhood. So, grab your family and head off to a local community festival for great summertime fun.

I'm sure I missed some ideas. What is that one thing you wanted to do all summer but did not get "around to it." Well consider this your "Round Tuit" and get out there to do it. And, tell us about it in the comment section below. I'm always looking for new ideas to use in celebrating family!