Family Summer Fun
Summer has arrived, school is out, and kids are home. Summer provides a great opportunity for parents to enjoy time with their children without the demands of school and school activities. What can you do to enjoy time with your children this summer? Here are 10 ideas.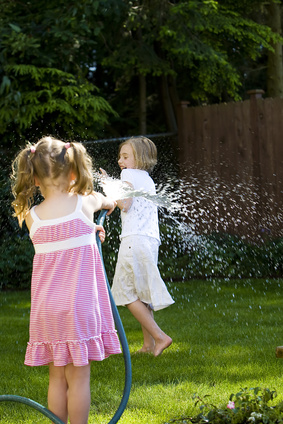 1.

     

Have a water battle. Get out the hose, fill up the squirt guns, gather the water balloons, and let the battle begin. Family members of all ages enjoy a good water battle, especially on a hot summer day. My children still talk about the "water battle with grandpa" and their cousins. If you want to get wet on a hot summer day without the battle, just turn on a water sprinkler and let your children play.

2.

     

Become sidewalk chalk artists. You can purchase inexpensive sidewalk chalk at the dollar store. Then, let your children's creativity flow as they draw on your sidewalk and driveway. Don't worry; the chalk will wash away with the first rain. If the rain doesn't come, simply wash it off with the hose. For those who are very artistic and want a real challenge, try drawing some 3-D pictures like the ones found at

this link

.
Other ideas involving outdoor art include making murals with butcher paper and markers or building sand castles and sand sculptures at the beach, or simply sitting on the porch to color. For a little inspiration, check out these
sand sculptures
.

3.

     

You can find outdoor concerts during the summer months as well. My family and I went to an outdoor symphony concert (Pittsburgh Symphony Orchestra) early in June this year.  My children and I also enjoy going to the outdoor

jazz concerts

downtown
throughout the summer. In addition, several

area parks

have outdoor concerts during the summer months.
These concerts are often free and always casual. Pack a snack, go to the park, and enjoy great music and one another's company.

4.

     

Go to a local farmer's market this summer as well. You can share fresh fruit and other goodies, often at a relatively low cost. If you would like a little more activity, find a local "

pick your own produce

" farm
in your area. Go to the Pick Your Own site to find a "pick your own farm" in your area. Enjoy time as a family picking strawberries, blueberries, raspberries, or other fruit. Bring the fruit home and include your children in preparing it the way you like it. Then the best part, enjoy eating it together.

5.

     

Summer evenings are filled with opportunities for fun. You can have a picnic in your yard. Enjoy a small campfire. Make some smores. Catch some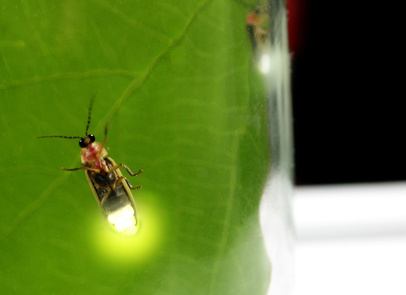 fireflies.  Put up tent and sleep outside. Enjoy stargazing. Play capture the flag.

6.

     

You don't have to wait until evenings for outdoor fun in your yard. Put up a bird feeder and watch the birds as they come to eat. Identify the types of birds you see. A hummingbird feeder provides extra special excitement as you watch hummingbirds flutter at the feeder. You can also plant some flowers that will attract butterflies.

7.

     

What about those rainy days? Get your child a library card and go to the library on rainy days. Libraries often have various activities throughout the summer. Our library had a rabbit the children could visit, lunch reading dates, various book theme parties, and book discussion groups for older children. Check out your local library to see what they offer. While you are there, get a few books to read on your vacation.

8.

     

Bowling is another rainy day activity. Visit

kidsbowlfree.com

to learn how any child under 15-years-old can bowl two games every day this summer for only the cost shoe rentals. I'm not a great bowler, but I have a great time playing, talking with my family, and sharing the time it takes to bowl (and even making fun of my lack of skill). It is a fun activity for the whole family to enjoy.

9.

     

Churches have Vacation Bible School during the summer. These activities range from programs that last 2-3 hours per day for a one-week to 3-week day camps at some of the larger congregations. You can check with various churches in your area. This is a great activity for children to attend. They learn a lesson about Christ, have a snack, and do crafts as well as have a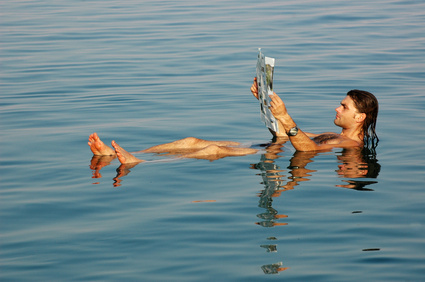 great time with good adult supervision.

10. Finally, don't forget to just enjoy some down time. Make sure you and your children have time to do nothing…time to relax and recharge. Let your children rest. Take the time to enjoy resting with them. When they say "I'm bored" reply with "Good. That gives you the chance to come up with something fun to do on your own." Let them figure out how to entertain themselves. Enjoy watching how their creative minds come up with something out of nothing to have some of the best times of the summer.
Whatever you do, enjoy your summer. Make the most of your time. Build connections. Celebrate. Relax. Have fun!