My Family is Killing Me
My family is killing me. I know that may sound a bit extreme, even over the top; but, it is true. Every time I turn around they want to end some part of my life. I believe it is all part of a conspiracy that goe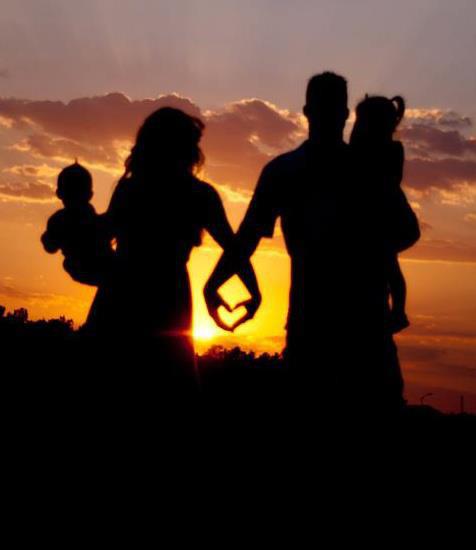 s all the way to the top. God Himself is in on it. They have all joined forces to conspire against me…to make me a better person, to force me to grow more mature in character, to become godly, even Christ-like. Yes, my family is killing me…and, well, it's a good thing. I hate to admit it, but I tend to be impatient at times. If you do not believe me, take a ride in rush hour traffic with me. I don't understand rush hour traffic. It makes no sense. I have no patience for it. I hate rush hour traffic. Anyway, I am impatient. Fortunately, my family is killing my impatience. They have located the tumor of impatience and, with surgical precision, they are cutting it out of my life. In traffic they make comments like, "Gee Dad, we're behind a big, slow truck…your favorite thing." We all smile. Well, they smile and I grit my teeth; but, it helps me stay calm…and patient. After all, I want to model patience for my children. They also help me remain patient when I feel the urge to shoot my computer or when I mumble a desire to avoid the long line for everyone's favorite ride in the amusement park. Thanks to my family, impatience is dying a slow, sometimes agonizing death. While impatience dies, my family is painstakingly grafting in patience to fill the emptiness left behind. Patience…what a nice change.
My family is also killing my need for control. You may find this hard to believe, but controlling teenage daughters is like herding cats. They want their own lives. They have friends they want to hang out with and activities that seem to call their names. I cannot control their interests. I cannot control their thoughts. I cannot control what they do when they are out with friends. I can only trust them. As much as parents like to believe we have control over our family, we cannot make our maturing children do the right thing. We have little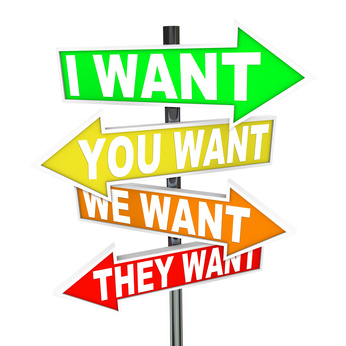 control over their behavior when they leave our presence to go out with friends. Don't get me wrong…I believe in discipline. And, I do have wonderful daughters…I am truly blessed. But, truth be told, as children grow into teens and young adults, parents have less and less control over their lives. We can discuss behaviors, point out consequences of various choices, and encourage appropriate behaviors; but, we cannot control their thoughts and actions. We have to give up control—let it die. We have to learn to trust that they will remember what we have taught them through the elementary years. We have to trust their decision-making skills and their ability to learn from their experience. We have to trust them…and sometimes it is killing me. See what I mean? My family is killing me.
I don't know about you, but I like to be right. No, I love to be right. In fact, I have argued over the dumbest things simple because I want to be right…and sometimes (only sometimes) I was. Sometimes I even continue to argue, trying to prove myself right, even after I realized I was wrong, very wrong. I know it doesn't make sense; but really, come on, you know what I mean. We love to be right. However, my family is slowly killing off my need to be right. They are teaching me that some things just don't matter. I'm also learning that they really do know things I do not know…like what color the living room is painted or how the Federal Reserve works or…oh, there are so many things they know that I do not know. So, I'm learning to listen carefully, completely, and with the intent to understand before I offer my "right answer." Many times I don't even have to offer "my right answer." I just need to listen. I don't have to be right every time. Other people can be right. In fact, other people are often right! And, I can be wrong…and it's killing me.
One more thing. We can all be somewhat self-centered at times. I know I can. I want that last piece of pie. I like to sit in a particular chair in the living room. After all, it's my house and my chair. Oops, sorry family…it is our house and our chair. We a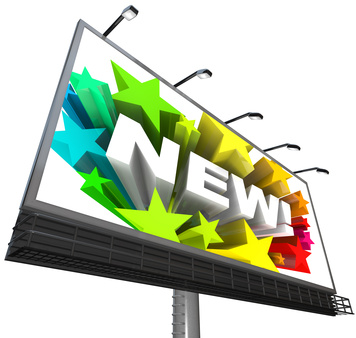 re a family…and, my family is killing my self-centered me. They are helping me learn to use words like "our" and "we" instead of "mine" and "me." Interestingly, I find myself becoming happier as my self-centeredness dies. I have discovered that I experience greater joy when I help my family rather than help myself, when I compromise rather than demand my way, when I listen to their needs rather than push my agenda. Truly, I have never had more excitement and joy than when I watch a family member achieve a personal dream and excitedly talk about it. Yes, my family is killing my self-centeredness and replacing it with a good dose of unselfish benevolence.
So, my little secret is out. There is a conspiracy afoot. Yes, my family is killing me…and, well, I am glad! It is a good thing to let some character traits die and replace them with something better. So, go ahead family. Give it your best shot. Cut out my immature character traits and graft in some new improved traits like patience, trust, understanding, and unselfish benevolence. Aye, if I get enough new and improved traits grafted in, I will be like the six million dollar man…."We can rebuild him. We can make him better than he was before. Better…stronger…faster…." Oops, sorry about that. I got carried away. It's all part of the conspiracy!