2 Challenges Every Marriage Faces…& What to Do About Them
Every marriage faces challenges. I only want to discuss two of those challenges in this blog.  Both challenges naturally arise as a couple moves along their marital journey.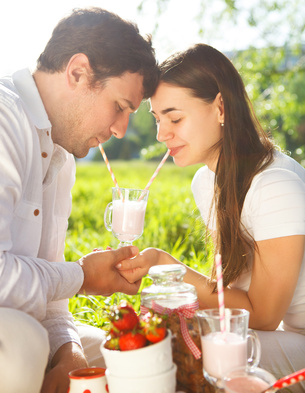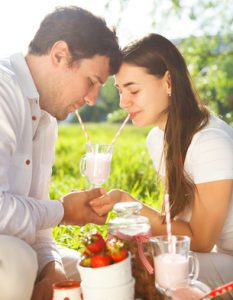 The first challenge involves busy-ness. Each person in the couple becomes busier at work, in the home, and in the community. Each one takes on more responsibilities and gets involved in more activities. Work promotions increase work demands. A bigger house requires more time in upkeep and maintenance. Children demand more time due to childcare needs and increased activities. Involvement in community groups often means more participation in meetings, planning, and activities. Even church involvement can result in more responsibilities and busy-ness. This busy-ness can begin to interfere with couple time. It can start to pull each person in a different direction, straining the intimacy of the couple.
The second challenge occurs as each person becomes more comfortable with their spouse. They may begin to take less notice of their spouse's contributions to their home and their marriage. What used to come across as important contributions becomes mere expectations that go unnoticed unless they're not complete. In addition, each person often fails to spend as much time trying to "impress" their spouse once they have been married for a while. They might wear sweats more often than attractive outfits. Socks get left on the floor and dirty dishes are scattered throughout the living areas. The house gets slightly more unkempt as the schedules get busier. Niceties and politeness begin to slip while expectations and demands begin to rise. In other words, we begin to take one another for granted.
A third challenge that exacerbates the first two challenges involves our growing "affection" for our cell phones. On average, adults spend about 4 hours a day on their phone. This is 4 hours taken away from dedicated time with our spouse.
These challenges, though, present opportunities for strengthening your marriage if responded to wisely and intentionally. Here are 3 ways to respond to these challenges and strengthen your marriage.
Intentionally set aside time together as a couple. John Gottman suggests the "magic 5 hours" to create time together with your spouse (you can learn about the "magic 5 hours" here). I want to emphasize three daily times to create space for togetherness with your spouse. One, give your spouse a hug and a kiss each morning. Then spend a few minutes talking about your plans for the day.  Two, give your spouse a hug and a kiss each night before bed. Tell them you love them. Spend a few minutes talking about your days. Three, set aside 20 minutes each day for uninterrupted conversation with your spouse. Use this conversation to talk about things that will nurture the intimacy in your marriage, not daily plans but dreams and things you admire about one another.
Intentionally look for aspects of your spouse that you admire and adore. Then intentionally take the time to tell them what you admire about them. Intentionally seek out opportunities to thank your spouse and compliment your spouse. Make it a habit to do this every day, multiple times a day.
Intentionally set aside your phone at times to spend quality time with your spouse. Create "tech-free" zones and "tech-free" times in which you focus on your spouse and your relationship. (Learn more in Smartphones, Priorities, & Terrible Outcomes Even for Parents, My Cell Phone Is Ripping Me Off, and Take Charge of Your Smartphone Before It Takes Charge of You.)
These challenges naturally arise in any marriage. Don't let them sap your marriage of love and intimacy. Use them to intentionally nurture love and intimacy with your spouse. You'll both be glad you did.