Are You Accidentally Filling Your Marriage with Fear?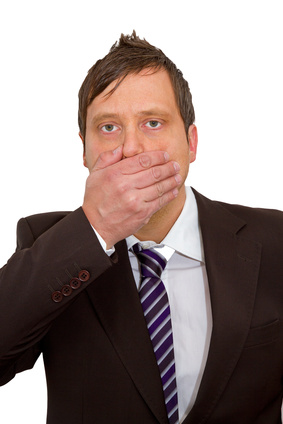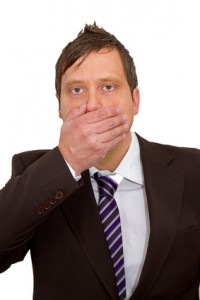 Nobody wants to fill their marriage with fear and insecurity. Fear and insecurity will kill a marriage…and nobody wants to live through a dying marriage. However, I have seen far too many marriages filled with fear because of the subtle actions of one partner. At first glance, these actions seem harmless. But, with a second look, you can see the damage they cause, the fear they build, and the insecurity they create. Let me explain three of these accidental-fear-building actions so you can erase them from your life and marriage.
Impatience and anger. Of course, we all have moments of impatience. However, when impatience becomes the modus operandi in your marriage, fear is the result. The spouse and family of a chronically impatient person feel the need to "walk on egg shells" to avoid the "next blow up." They fear the impatient person's anger and never know what will set it off…a spilled drink, a laugh at the "wrong" moment, a difference of opinion. The whole family lives in fear when they live with an impatient person.
Arrogance and pride. Arrogant spouses constantly satisfy their own desires. They think of themselves first and, although they likely will not admit it, their spouses second. The spouses of arrogant people take second place to anything the arrogant spouse deems important…and arrogant spouses only believe only those things that revolve around them are important. As a result, their spouses live with the insecurity of knowing their arrogant spouse will not "watch out for them." The arrogant spouse will not keep them in mind…or serve them…or make small sacrifices for them. They live with the insecurity of knowing their needs are unimportant to their spouse…and that creates fear and insecurity in the marriage.
Holding a grudge. Minor slights, unintentional wrongdoings, and interpersonal injuries occur in all relationships. Marriage is no different. However, when one spouse holds a grudge, the other spouse begins to fear for their relationship. When one spouse harbors resentment over a slight they have suffered, the relationship is at risk. The one holding the grudge and harboring the resentment begins to fear another slight. Their mind becomes clouded by that fear and they may begin to misinterpret behaviors in a negative light. Now the other partner experiences the fear and insecurity of being misunderstood. A downward cycle of fear, resentment, insecurity, and bitterness has begun. If not addressed through apology and forgiveness, this cycle only ends in one way, a dying marriage.
These three actions unintentionally build fear and insecurity into a marriage. If you find yourself engaging in any of these three actions, stop and breath.  Consider what is more important…your marriage or your impatience? Your marital health or your pride? Your long-term happiness in marriage or the resentment you harbor?